Heinali and Matt Finney – Lemonade EP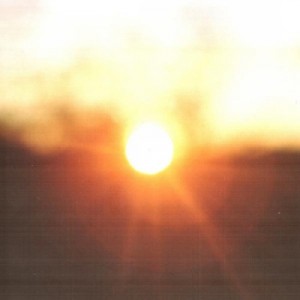 Released: June 15, 2010
Label: Self-released
Purchase: iTunes | Amazon
Ukrainian composer Heinali and American spoken-word poet Matt Finney may live on opposite ends of the world, but it is virtually impossible to tell. When the two combine on their second collaboration Lemonade, the miles and miles separating the two artists is undetectable, resulting in one of the darkest and most depressing records of the year.
The nine track EP couples dark, droning ambience by composer Heinali with ominous, angsty lines from Matt Finney, ultimately creating a troubling, yet intriguing piece of art. From the very start of the album, Heinali and Matt Finney engulf the listener and never let go, taking them on a whirlwind emotional journey into the lives of both musicians. Matt's voice, low and raspy (think Christian Bale's Batman mixed with Brand New's Jesse Lacey), blends perfectly with the tug and pull of Heinali's backing instrumentals.
Lemonade, as a whole, seems more fit for a movie soundtrack than a standalone record. Ultimately, the intertwining sounds of Lemonade are intriguing but are all too similar to work effectively together, resulting in a rather cinematic effect. For the most part, Lemonade is a holistic affair, with the overall vibe of the record generally more appealing than that of each individual part.
One of the best examples is sixth track "The Dream", which seems to stick out because it is stylistically different from the rest, with Heinali focusing on a somber piano line and some somewhat uplifting orchestral sounds. Over top, Matt Finney croaks, "The ones I claimed to be heroes ended up being drunks or addicts/ Ended up putting guns in their mouths or tying ropes around their necks so I built walls instead." Powerful? Indeed.
For some reason, the eccentric composition of Heinali and the melancholic lines from Matt Finney just seems to click. The last three tracks of the EP feature solo performances and highlight the fact that the two artists are definitely better when working together.  It is the combination of the two – a rather unexpected, but gladly welcomed combination to say the least – that results in the true brilliance of Lemonade.
Download Lemonade on their Bandcamp at a pay-what-you-want rate.
6.5
Standout Tracks: "Lemonade" and "The Dream"
You might also like: