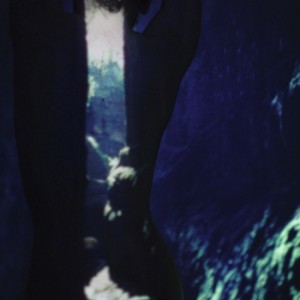 Spoken word artist and poet Matt Finney and Ukrainian composer Heinali are two like-minded musicians who have never met, but have already released their third collaborative EP in just a year's time. The atmospheric post-rock and ambience backing tracks of Heinali fuses with the anguished and tormented poetry of Finney, resulting in a world of musical melancholy that is definitely worth experiencing. We caught up with Heinali and Matt Finney and talked about their formation, musical process, and their future.
How exactly did you guys meet and decide to make music together?
We met through a mutual friend. He recommended me Heinali's music. I was blown away. I got in touch with him through Myspace. It turns out that he was a fan of my old band Finneyerkes. I asked if he would be interested in maybe working on some songs together. That turned into our first EP Town Line and we've been doing this since.
It's quite interesting that you guys live on opposite sides of the world. How does this distance impact your writing process?
I don't think it impacts us as much as people think. Neither of us has ever worked with other musicians in person so long distance collaborating is all we know.
What has been your favorite lyric that you have written?
"I never stopped to think that you might choose something better for yourself. This is how fucking stupid I was." (From our song "Conjoined")
Matt, what inspired you to take up poetry and spoken word?
I was an angsty kid, I guess. I've never been much of a talker. I've always loved music and listening to Nirvana made me want to start writing my own lyrics. I got tired of rhyming so it slowly turned into poetry. The spoken word came about because I have a terrible singing voice.
Who are your biggest influences in terms of musical direction and sound?
The Angelic Process, Nirvana, The Cure, Arvo Part, Debussy, Bach, Bruce Springsteen, Joy Division, Nadja, Counting Crows. WAY too many to name.
You guys have already put out three EPs in the past year. Where do you see yourself in a year's time?
More EP's. We're actually gonna start work on our 4th EP soon. Maybe release it after the new year. Our main goal is to make as many great and exciting albums as we can. There's a lot of life in us and we're gonna keep marching forward.
Are there any plans for you guys to meet in the future and play live shows?
We're in talks about that right now. Hopefully our first gig will take place in May. We don't want to jinx it though so we'll leave it at that.
What has been your favorite experience while making music?
Just getting to make music together and have people receive it into their lives. We're extremely lucky.
Thanks for talking to us. Any last words for your fans, our readers, etc?
Thank you for having us. Thank you for reading. Thank you to all of our fans/listeners for supporting us. You're the greatest but you probably already knew that.
You can download the duo's EPs on their Bandcamp page.
Myspace: http://www.myspace.com/heinaliandmattfinney
Twitter: http://twitter.com/HeinaliandMatt
Tumblr: http://heinaliandmattfinney.tumblr.com
You might also like: