Bright Eyes – The People's Key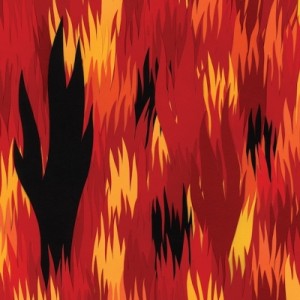 Released: February 15, 2011
Label: Saddle Creek Records
Purchase: iTunes | Insound | Amazon
In the first single from The People's Key, "Shell Games", frontman Conor Oberst reflects on his career, referencing the covers of his past few albums and suggesting that fame is a "heavy love."  Such nostalgia should be no surprise, as this will be his seventh and final album as Bright Eyes.  Even though this is the only song that lyrically reaches back to his past, it is clear that he had the past on his mind through much of the writing process of this album, taking much from his back catalog musically. Bright Eyes fans may like the prospect, but in reality, it turns out to be one of the album's significant weaknesses.
As Oberst is wont to do, he opens with a strange monologue, this time a person explaining his vision of life's origins. This appropriately sets the tone for the album's major motif: an exploration of different schools of religious thought. When a lonely electric guitar emerges from the speech, listeners are exposed to a darker Bright Eyes, one evocative of Brand New. The song continues to build, adding instruments at effective times, eventually climaxing into its epic end. After a couple of weaker side projects, Oberst is back to form… for a while.
"Shell Games" starts with a familiar Bright Eyes chord progression (think "Clairaudients"), but soon kicks into an odd synth number evocative of Digital Ash in a Digital Urn. Widely regarded as one of Oberst's weaker efforts, this is perhaps not one of the better sources from which to draw inspiration, but Key does so quite often. The song's structure and lyrics mostly raise it up above the weaker music, but unfortunately, other songs aren't so lucky.
"Approximate Sunlight" is one such song. While some may applaud the song's experimentation, it is very difficult to listen to. The vocals have a hollow echo, which is frustratingly used on nearly half of Key's songs, and the chorus is mildly cringe-inducing. There are some decent atmospheric guitars, but they are drowned out by excessive production. The lyrics don't warrant the dark ambience, and there's no real payoff to the song.
"A Machine Spiritual (The People's Key)" is a better use of the digital sound, complementing the general feeling of the moderately vague lyrics. Despite going digitally overboard for one repetition of the main theme, the song's structure and catchy chorus helps it overcome the overproduction. "Triple Spiral" also manages a nice balance between the new and old sounds, making it one of the better songs on the album.
"Haile Selassie" draws musical inspiration from another well: Oberst's solo material. Sounding very much like a B-side from his self-titled album, it has a fun, bouncy air, but can't sustain itself for its full length. "Jejune Stars" is similarly upbeat and actually reminiscent of label-mates Cursive. The playful guitars blend well with the lyrics, making it a simple, pleasant song.
While The People's Key's lyrics are not bad, it doesn't feel as if Oberst is trying as hard this time around. Bright Eyes always drew such strength from very simple, very relatable lyrics (e.g. "I'm leaving this place, and there's nothing I'm planning to take, just you… just you"). On The People's Key, however, they're much more vague and the references more obscure. Lines like "Now you are how you were when you were real," may make sense in context (key word may), but they lack the simple intimacy of previous material, partly because of the album's themes. Oberst isn't making observations about life, but general statements relating to different religions, which are much harder to connect to.
The one song that breaks this mold, both musically and lyrically, is the beautiful "Ladder Song," which is actually one of the strongest tracks that Oberst has put to record. A touching piano complements Oberst waxing poetic about death: "You are not alone in anything. You are not unique in dying." A late song, it is a welcome respite from some of the album's weaknesses and highlights exactly what The People's Key is otherwise missing.
It may be harsh to say that The People's Key is a disappointment, but it's hard to deny that there is room for improvement. After the brilliance of Cassadaga, Bright Eyes reverted to a sound that wasn't widely welcomed the first time around. It isn't omnipresent like in Digital Ash, but the digital specter rising from those ashes haunts too many songs in either the vocals or music. Although not without its strong points, The People's Keywon't be the one that Bright Eyes is remembered for.
7.2
Standout Tracks: "Firewall", "Triple Spiral", "Ladder Song"
You might also like: