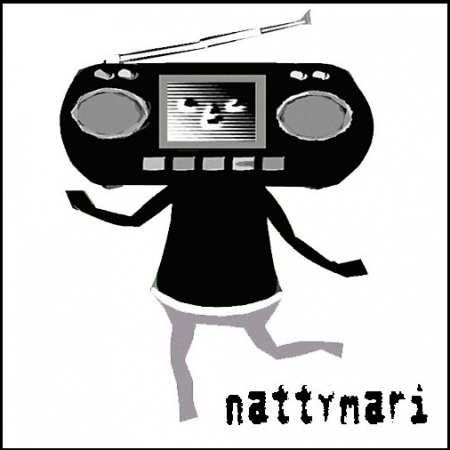 Nattymari
 is an unusual beast. With a name copped from ultra-weird import Playstation 2 hit "
Katamari Damacy
" and combined with a reggae descriptor, Nattymari both hides his blacker-than-black productions behind innocuous nomenclature and tips his cap towards his dub progenitors. His pitch-shifted blend of corrupted noise is built on the back of the following monstrosities (from the man himself):
"The clippy sounds of lo-bitrate mp3s,the buzz of blown speakers, cassette hiss and warble, the sound of a tape with a bend, where you hear the other side backwards for a few moments…"
The obvious influence is DJ Screw and his promethazine-addled pitch shifting, which lowered the beat to the pulse rate of coma patients and turned swaggering MCs into cocksure demonic forces sent from hell to inform you of their extraordinary rhythmic skills/success with the opposite sex/early years as a drug dealer.
Nattymari takes this and adds his own touches. Slowing things way down is a start, but it's not as simple as that. You can hear the tape loop befouling of Chrome and Throbbing Gristle ricocheting around the soundscape, slipping off the spindle now and then with a burst of Chipmunk speed or getting hung up in the gears and grinding to a halt.
For example, take "K1LL K1LL".
You might also like: