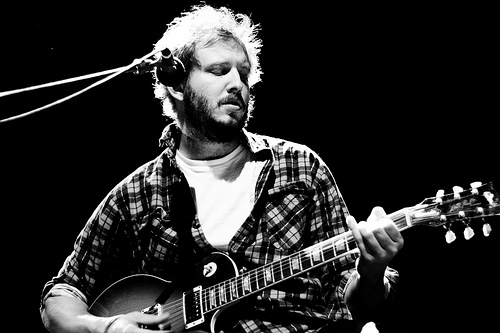 Just the other night,
Bon Iver
's Justin Vernon surprised fans in Portland with a fantastic cover of
Bob Dylan
's legendary '60s anthem "With God On Our Side". Completely free of Vernon's signature falsetto and littered with triumphant trumpet solos, the indie folk singer gives the song an extremely emotional and powerful reworking for an awed crowd. Listen to a live recording from the show below.
MP3: Bon Iver – "With God On Our Side (Live)"
[Via 24Bit]
You might also like: