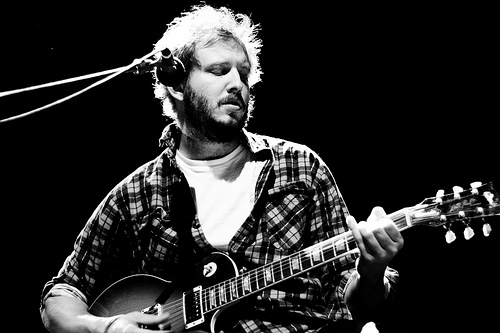 Bon Iver
's critically acclaimed self-titled LP will be getting the re-release treatment on November 29th. The 10 track album will be released digitally on iTunes via Jagjaguwar and does not actually include any new songs. The caveat is that the re-release includes 10 short films, one for each of the album's tracks. From the press release:
"Comprised of individual visual works that both complement and enrich the audio on the album, the video accompaniment was in itself another year in the making. Featuring work by Dan Huiting, Isaac Gale, David Jensen, JoLynn Garnes and Justin Vernon, the video work is meant to be consumed as a visual extension of the music, to enhance each listener's experience with one of the year's most acclaimed albums. While not music videos per se, these visual accompaniments are striking in their distinctive atmosphere, and compelling works in their own right."
After the break, you can check out a 47 second long trailer. Powerful and deeply moving imagery combined with ethereal music from Justin Vernon and co. – what more do you want?
You might also like: