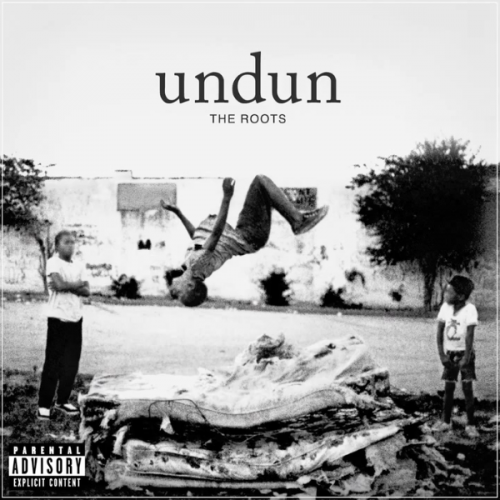 It's sad to admit that nowadays, leaks are almost inevitable. Unless you devote every living moment towards protecting your music from being leaked or don't allow any advanced listens — I'm looking at you
Kanye
and
Jay
— your album will probably get leaked. After releasing thirteen records, it seems
The Roots
know what they're doing and a few days ago,
partnered with NPR
to offer a free stream of their latest,
undun
, a strikingly powerful album about the fictional Redford Stephens, a poor Philadelphian kid who gets tangled up in the drug trade.
With help from Sufjan Stevens (his song "Redford" inspired the character's name), Just Blaze, Big K.R.I.T., and more, The Roots' first attempt at a concept album is an inspiring and beautiful piece of work. You can listen to the whole thing at NPR right now, with the album available in stores everywhere on December 6th via Def Jam.
undun Tracklist:
01. The Un
02. Sleep
03. Make My (feat. Big K.R.I.T.)
04. One Time (feat. Phonte & Dice Raw)
05. Kool On (feat. P.O.R.N.)
06. The Other Side
07. Stomp (feat. P.O.R.N.)
08. Lighthouse
09. I Remember
10. Tip The Scale
11. Redford (For Yia Yia & Pappou)
12. Possibility
13. Will To Power
14. Finality
You might also like: