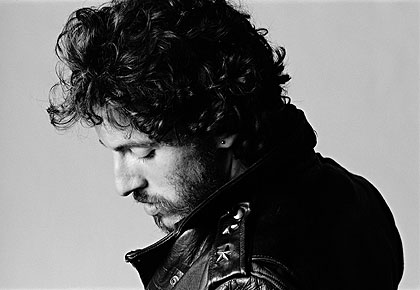 Bruce Springsteen
is set to release his seventeenth studio album at the beginning of March, a record called
Wrecking Ball
. A single off the album was released online today at 7 a.m. ET entitled "We Take Care Of Our Own". The lyrics tackle the concept of American citizens changed morals, while an upbeat rhythm keeps the song moving. The song has all the credentials heard in previous songs by Bruce Springsteen and the E Street Band through the medley of keyboard, drums and guitars. However though, due to the death of saxophonist Clarence Clemons, the E Street Band's signature saxophone sound is missing.
Wrecking Ball
will be Springsteen's newest release since his 2009 album,
Working On A Dream
. I have high hopes for this album as it will hopefully combine elements from all of the previous releases.
Wrecking Ball Tracklisting:
01 We Take Care of Our Own
02 Easy Money
03 Shackled and Down
04 Jack of All Trades
05 Death to My Hometown
06 This Depression
07 Wrecking Ball
08 You've Got It
09 Rocky Ground
10 Land of Hope and Dreams
11 We Are Alive
12 Swallowed Up (Bonus Track)
13 American Land (Bonus Track)
You might also like: