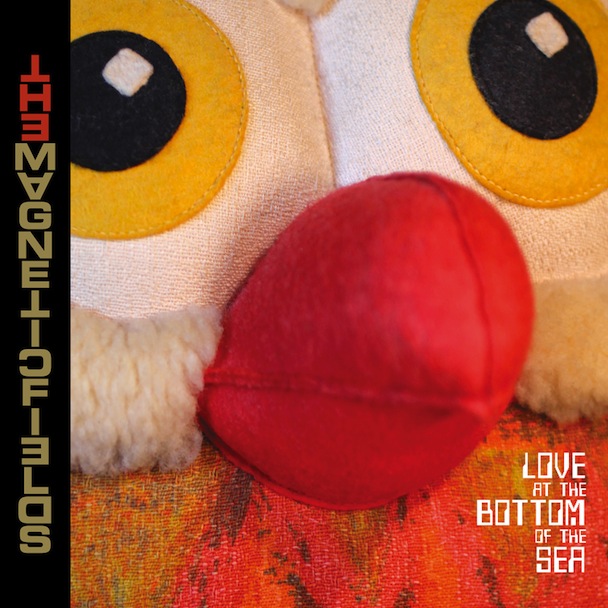 Stephin Meritt and
The Magnetic Fields
will make their return to Merge Records with their tenth LP,
Love At The Bottom Of The Sea
, on March 6th. After concluding their "no-synth" album trilogy (
i
, 
Distortion
, and 
Realism
) in 2010, The Magnetic Fields have promised that their new album will return to their familiar synth and acoustic roots, as well as keeping every song on the album under three minutes long. You can listen to the new single, "Andrew In Drag", below.
Love At The Bottom Of The Sea Tracklist:
01 "Your Girlfriend's Face"
02 "Andrew In Drag"
03 "God Wants Us To Wait"
04 "Born For Love"
05 "I'd Go Anywhere With Hugh"
06 "Infatuation (With Your Gyration)"
07 "The Only Boy In Town"
08 "The Machine In Your Hand"
09 "Goin' Back To The Country"
10 "I've Run Away To Join The Fairies"
11 "The Horrible Party"
12 "My Husband's Pied-a-Terre"
13 "I Don't Like Your Tone"
14 "Quick!"
15 "All She Cares About Is Mariachi"
You might also like: