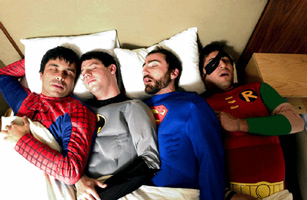 It has been around 5 years since we last saw new material from indie rock/pop band The Shins. As The Shins get ready to release their long-awaited new album Port of Marrow in March, we can get a quick preview through a new featured track entitled "Simple Song".
"Simple Song" introduces a heavier pace to their music as opposed to the much softer melodies that we experienced through songs like "Saint Simon" and "Australia". Either way, I am psyched that The Shins are back to it and am loving the new twist to their content.
Check their new single and stand by until their album is released in March.
You might also like: