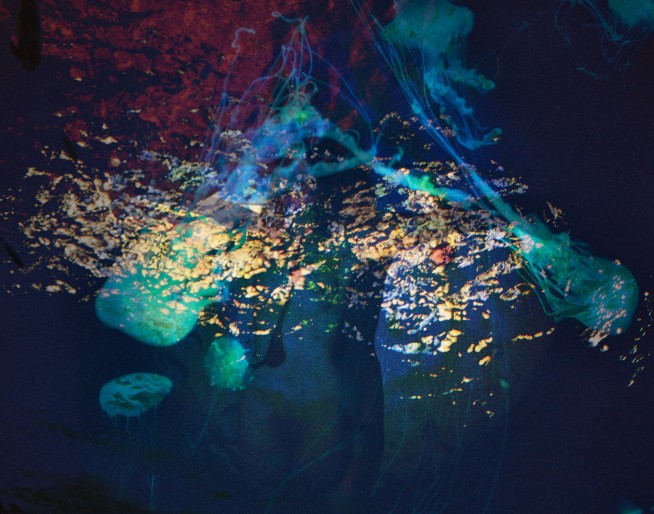 Gremlins
, a new project consisting of Mat Cothran (
Coma Cinema
,
Elvis Depressedly
), Sam Ray (
Ricky Eat Acid
), Patrick Jeffords (
Toro Y Moi
) and Katie Lee (
Braids
) just released a song called "Maim My Bitch" from their upcoming February 29th release.
For this project, Mat Cothran provides most of the vocals alongside Katie Lee, who also plays the keyboard. Cothran further contributes with guitar, keyboard and drums. Patrick Jeffords adds the bass, keyboards, and guitar while Sam Ray provides his unique Ricky Eat Acid-esque style drums and noise.
"Maim My Bitch" combines different aspects from each of the artists. The song consists of melodies created through synthesizers entangled by a constant percussion beat. Scheduled for February 29th, the three song (plus "introducing" and "outroducing" tracks) record will be available on the Gremlins bandcamp page on a "Name Your Price" basis. I recommend you check this project out as it is a unique coming together of talented artists which seek to "express a sense of panic, reality, and death."
MP3: Gremlins – "Maim My Bitch"
You might also like: