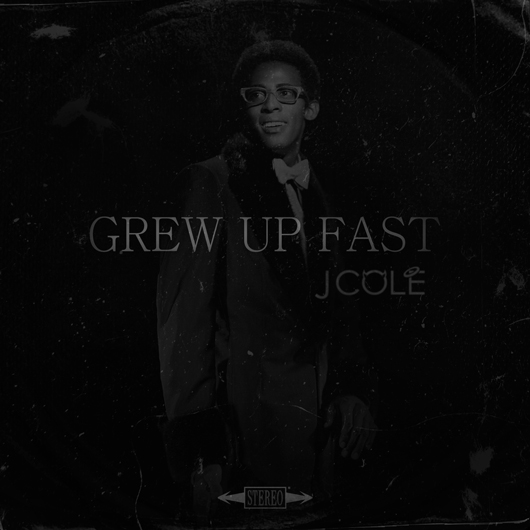 It's that time. This for yall. DoubleDoubleCrossed. – Cole
Here's a new track from J. Cole aka Young Simba, who released his debut studio album Cole World: The Sideline Story last year. Produced by Canei Finch, "Grew Up Fast" features Cole spitting straight fire over a killer vocal sample. Soul meets Cole, double double crossed.
Cole's recently announced tour dates with Big K.R.I.T. are included below.
Campus Consciousness Spring 2012 / The Sideline Story Tour Dates
April 11 – Kingston, RI – University Of Rhode Island @ The Ryan Center
April 13 – Babson Park, MA – Private Location
April 14 – Waterville, ME – Colby College @ Wadsworth Arena
April 15 – Amherst, MA – Private Location
April 17 – Champaign, IL – University Of Illinois @ Assembly Hall Theatre
April 18 – Dekalb, IL – Northern Illinois University @ Convocation Center
April 19 – Lexington, KY – University Of Kentucky @ Memorial Coliseum
April 20 – Johnstown, PA – University Of Pittsburgh Johnstown @ Sports Center
April 21 – Greensboro, NC UNC Greensboro & North Carolina A&T @ White Oak Amphitheatre
April 23 – Springfield, MO – Drury University @ O'Reilly Center
April 24 – Cedar Falls, IA – University Of Northern Iowa @ McLeod Center
April 26 – Bloomsburg, PA – Bloomsburg College @ Nelson
April 27 – Morgantown, WV – West Virginia University @ WVU Coliseum
April 28 – Philadelphia, PA – Temple University @ The Liacouras Center
April 29 – TBA
May 3 – Durham, NH – University Of New Hampshire @ Whitmore Center Arena
May 4 – South Orange, NJ – Private Location
You might also like: