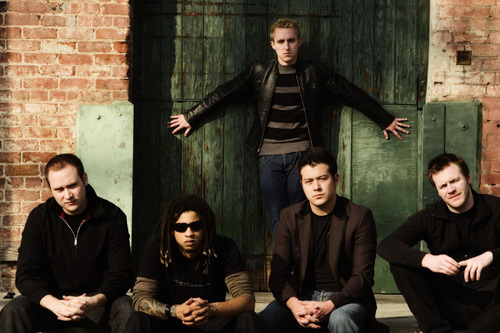 Yellowcard
bassist Sean O'Donnell has announced his decision to leave the band to focus on his family. You can read his rather long and detailed statement on his departure here:
"In April of 2010, the 5 of us met up in Los Angeles to play some music, hang out, and talk about the future of the band. I felt privileged to be invited to get to do so, and it was an amazing couple of days. Fast forward a year and a half and we've put out two full lengths, shot 6 music videos, and traveled to almost 30 countries. It's been an exhilarating time for all of us in the band and some of the most fun I've ever had in my music career. Which is why I'm sad today to let you all know that I am leaving Yellowcard.
This is not one of those ugly messy band member departures that seem to plague rock music. This is a personal decision, and it's mine. Simple as I can put it, playing in a band that is on a full time touring schedule demands a balancing act of work and family that I can no longer pull off and still remain happy. As you can imagine, this was not an easy decision to make, but usually the really important ones never are.
While I feel confident in my decision, I know I'm walking away from a lot. I feel truly blessed to have been invited to such a close knit family, one that I was welcomed into completely. I'll miss the guys, I'll miss the shows, I'll miss making all those ridiculous YC sessions videos. I'll miss all of the love I got from the thousands of fans all over the world. When my former band Reeve Oliver was on tour with Yellowcard in 2005, I said onstage that all I could ever hope for was for us to attract fans who were as supportive as Yellowcard fans. I meant it then, but now I realize the full impact of the love and support you guys give. It's immense, it's real, and it's completely necessary for this band to survive and to thrive.
Yellowcard has made great rock records before me, and will no doubt continue to do so without me. I will now continue on in the role that I have held for the last 13 years, that of a devoted fan.
Thanks for your time, and thanks for reading this,
Sean O'Donnell"
You might also like: