Liger Tea Party – "Sorry, We Aren't Great"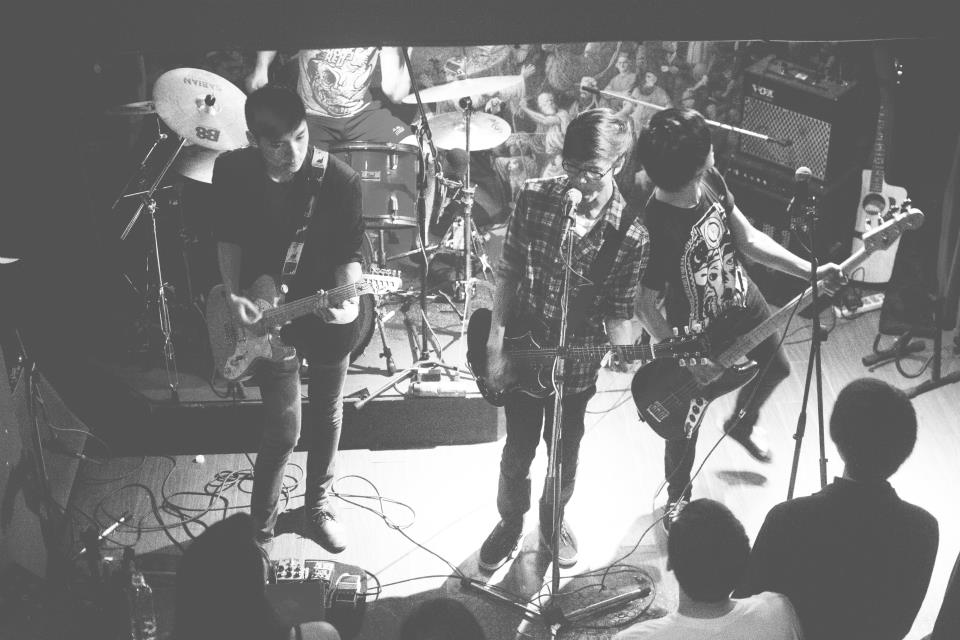 Released: June 23, 2013
Label: Unsigned
Purchase: Digital

Liger Tea Party is an unsigned band from Shanghai, China composed of clean vocalist/guitarist Dawson Chen, guitarist Charles Wang, drummer Edward Pan, and bassist/unclean vocalist Keith Yeo. The band just released their debut EP, Sorry, We Aren't Great, but the members of the band have been in the Shanghai music scene for years in various different outfits. Sporting a sound that is hybrid of pop punk and hardcore (similar to A Day To Remember), Liger Tea Party has already rocked many venues around Shanghai, and their charismatic energy is familiar to their fans.
The EP itself is a current collection of their complete songs recorded at Dbstudios Shanghai. They possess a strong upbeat atmosphere that rivals veterans like All Time Low and The Wonder Years, with addictive crowd-pleasing chants. The unclean vocals are also, almost surprisingly, welcoming and a sublime addition to each song. Finally, their lyrics aren't bad at all, definitely not reminiscent of some of the shallow writing present in certain contemporary artists, including some bands in the same relative genre. Our Editor-in-Chief, Harri Gibson, when asked about Liger Tea Party stated, "Damn, this band is a dream!"
The problem keeping Liger Tea Party's songs from being perfect in Sorry, We Aren't Great seems to be the fusion of the vocals. In the EP, there are three voices who perform at different points, and while they are all unique individually, none of them appear to befit the songs' instrumentals incredibly well. Similarly, in the EP Dawson's clean vocals don't mesh perfectly with Keith's screams but that could be corrected easily and definitely isn't evident in their live shows. The overall result is massive potential that screams to be better. The songs are incredibly good and very much worth a listen if you are into positive energy and gung-ho music. Stream the songs below and check out their Facebook page.
Standout Tracks: There's only three, listen to them all!
7.5
You might also like: