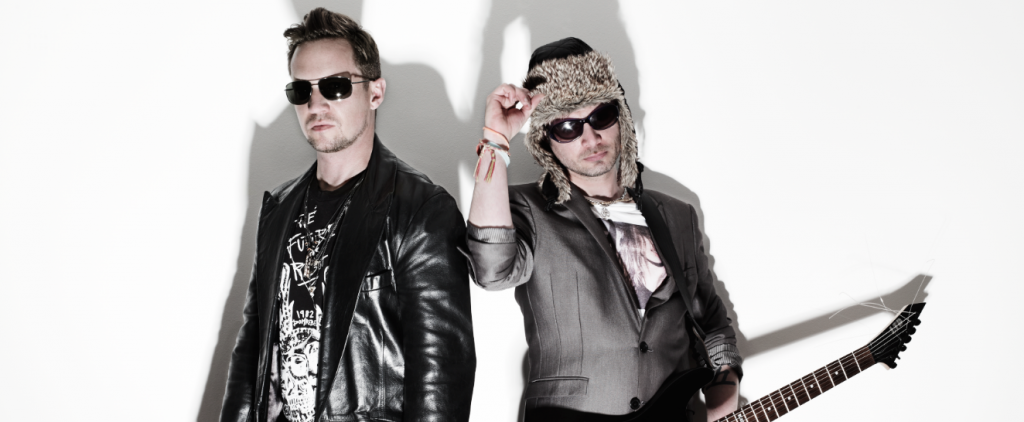 Enjoy listening to mesmerizing trance, bass-kicking dubstep, and eargasmic D&B? How about mixing all of those together, dropping a few extra instruments in the mix, and topping the cauldron off with a female vocalist? If you like that description, good on you; and if it doesn't seem to catch your fancy, it's about to.
DJ Kevin Thorpe aka Kevin Energy, who is a recipient of UK's "Best Hard Dance DJ", owns a record company that has released over 500 EPs, and guitarist/pianist Nick Sanett, who has played in several bands and currently is working on a solo project called "Nick 235," have struck gold with their unique electronic project DeckaJam. Riding along the veins of popular EDM artists such as Nero, Chase & Status, and The Prodigy, this duo has the sound that can potentially take the electronic music industry by storm.
Taken from their biography on Onesheet, "DeckaJam encompasses all forms of dance music both mainstream and underground. The band aims to explore all forms of party music as part of their journey, so you can expect to hear a wide range of sounds with one thing in common – an intent to rock crowds at live parties!" And the balance is perfect – dubstep and drum & bass hits you at all the right times, while the transitions to softer, smoother, and more melodic phrases are spot on.
The duo has over sixteen years of experience in the music world, slowly earning their place in multiple genres and industries. Teamed up with other musicians such as Rhona, Jones 2.0, and Laura Bayston, DeckaJam has already spit out several sick tunes, and more is sure to follow.
DeckaJam have recently teamed up with Infectious Magazine in an effort to, much deservedly, become more well-known on a global scale. If you liked what you heard in the above videos, be sure to check out their other songs on their Youtube and Soundcloud channels; also like them on Facebook and follow them on Twitter.
You might also like: