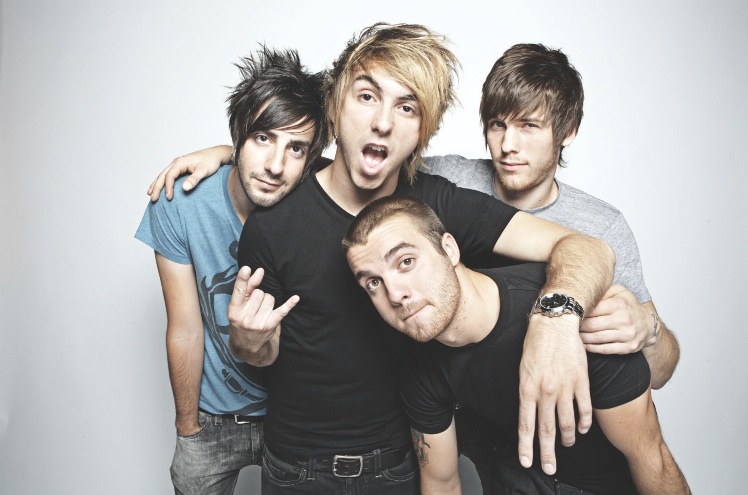 Pop-punk band 
All Time Low
have just released a music video for their new song,
A Love Like War
, featuring 
Pierce The Veil
frontman Vic Fuentes. The track is off their upcoming re-release of their latest album,
Don't Panic
, called
Don't Panic: It's Longer Now!
 The re-release features a total of 7 new songs, and will be out September 30th off of Hopeless Records. You can pre-order the digital album on
iTunes
now and order hard copies from
Hopeless Records
. Check out the track list and the music video below!
Tracklist:
01. The Reckless and The Brave
02. A Love Like War (feat. Vic Fuentes)
03. Backseat Serenade
04. Me Without You (All I Ever Wanted)
05. If These Sheets Were States
06 Somewhere In Neverland
07. So Long Soldier
08. Canals
09. The Irony Of Choking On A Lifesaver
10. To Live and Let Go
11. Outlines
12. Thanks To You
13. For Baltimore
14. Paint You Wings
15. So Long And Thanks For All The Booze
16. Oh Calamity!
17. For Baltimore (Acoustic)
18. Somewhere In Neverland (Acoustic)
19. The Reckless and The Brave (Acoustic)
20. Backseat Serenade (Acoustic)
You might also like: