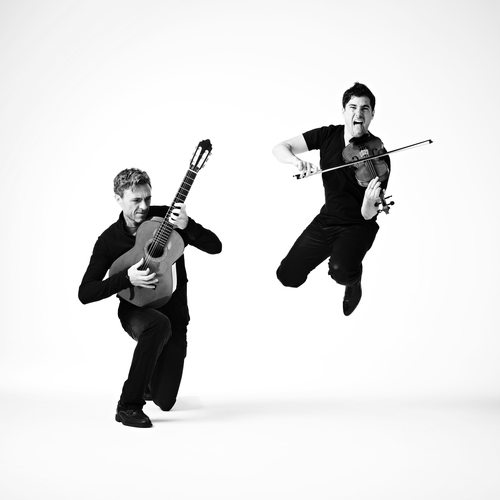 Tom Farrell (guitar) and Javier Orman (violin) are both accomplished classical players previously touring and winning awards in that realm. The most obvious career choice would have been to stay on that course, but something was missing. 
Dúo del Sol
freed them and they say "It is the most rewarding thing we've ever done."
Musically, Dúo del Sol innovate from improvisation and obsess over songwriting. Creativity is the norm and their lifestyle, which led to their debut LP hello Kaleidoscope full of mesmerizing tracks which you can stream/purchase on Bandcamp. You can also pick it up on iTunes here. Despite not knowing much about the classic genre myself, the emotion and pure talent in their songs is extremely evident. Watch a live video produced and directed by Martín Yernazián for the album track While You Were Gone below! For more information follow them on Twitter and Facebook.
You might also like: