The Swellers – "The Light Under Closed Doors"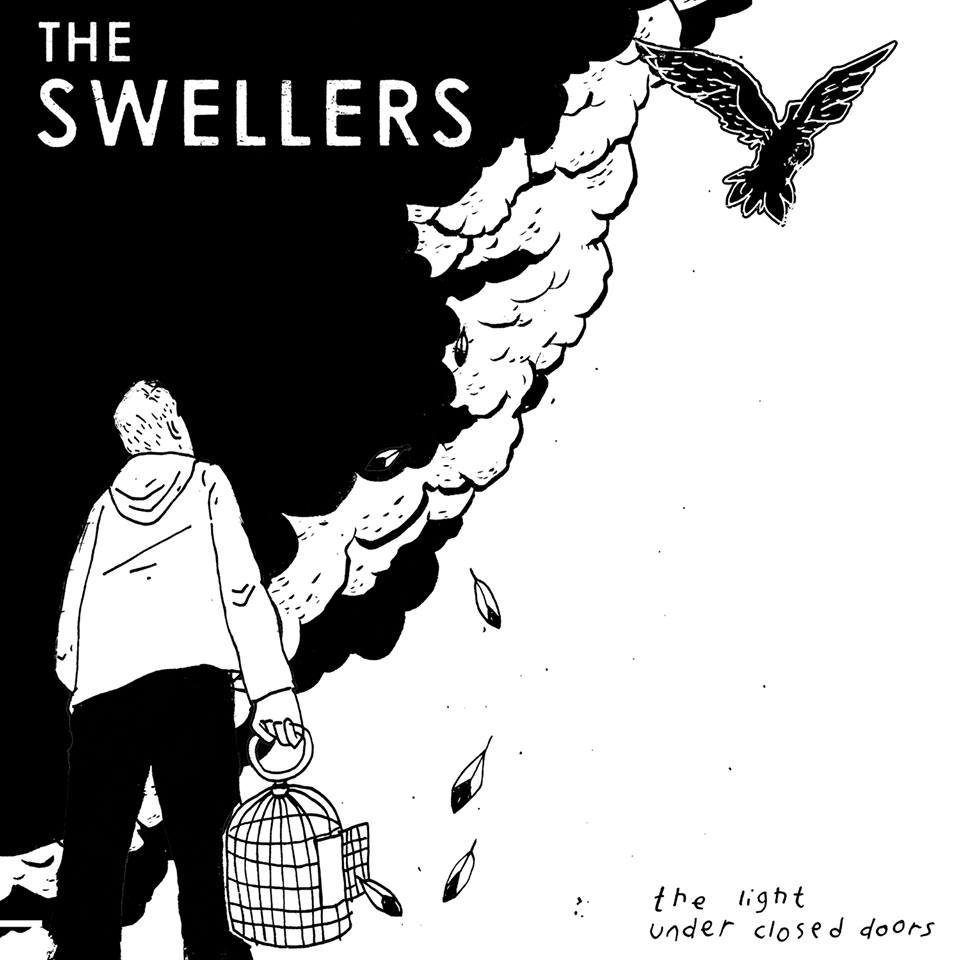 Released: October 29, 2013
Label: No Sleep Records
Purchase: Digital | Vinyl | CD
The Swellers have been a staple in the punk scene for quite some time now, famous for releasing their incredible 2009 album Ups and Downsizing. The Michigan outfit have been criticized a little on signs that they were following the trend towards pop, but their recent album The Light Under Closed Doors, released just last week, has put those suspicions back in the closet. The Light Under Closed Doors demonstrates that the sound that people fell in love with is still there–and still strong.
The album gives a lot to laud about. As per usual, the new album's lyrics are just as defining as ever, employing the classic "internal tension and melancholy" theme with catchy hooks, inducing the pop punk-esque ambivalent beauty and angst that The Swellers have expressed so well in the past. The riffs and melodies are catchy and engaging–definitely something worth dancing to (or, for the softcore, bobbing your head to). The juxtaposition between (comparatively) slower, more melody-driven songs like "Friends Again (We Can't Be)," "Designated Driver," and "High/Low," and more gung-ho, in-your-face tunes like "Call It A Night," "Big Hearts," and "Great Lakes State" are also great. Even the questionable quality of the album, usually a negative feature on a studio recording, seems to paradoxically add to the album, giving a feeling of homeliness and intimacy, as if the songs were being performed on stage.
To be honest, there really isn't much that detracts from the album. Those unfamiliar with heavier genres could probably note that the "wave of sound" in The Light Under Closed Doors is overwhelming and too uniform; also, very staunch fans of The Swellers could, imaginably, compare this as still being in the shadow of Ups and Downsizing. However, as long as you're interested in the overarching punk genre at all, you won't regret taking a listen to this at all. In fact, you might just be like me and love it.
9.0
Standout tracks: "Big Hearts," "Got Social," "Call It A Night," "Becoming Self-Aware"
Track listing:
01. Should
02. Big Hearts
03. Got Social
04. High/Low
05. Great Lakes State
06. Becoming Self-Aware
07. Friends Again (We Can't Be)
08. Designated Driver
09. Favorite Tune
10. Call It A Night