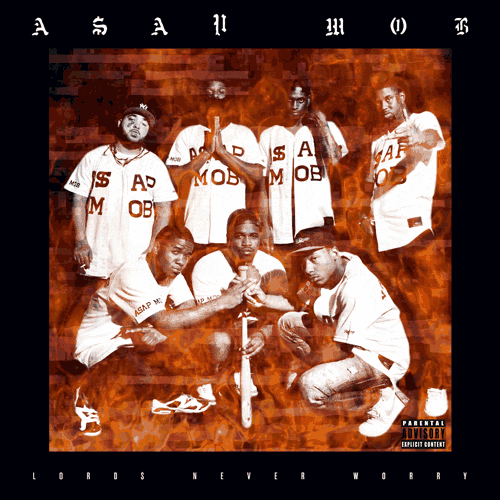 The
A$AP Mob
drop off their new mixtape
Lords Never Die
 to tide us over until
Rocky
's highly anticipated debut album drops on Halloween. Not only is the album artwork completely awesome, but we get a chance to sample more music from the lesser known members of the extremely talented group. The best part though? They all take turns over fantastic production from the likes of
AraabMuzik
and
Clams Casino
, while also bringing along
Danny Brown
and
Gunplay
for the ride.
DOWNLOAD: A$AP Mob – Lords Never Die
Lords Never Die Tracklisting:
01 Thuggin' Noise [prod. Silky Johnson]
02 Full Metal Jacket [prod. 183rd]
03 Bangin On Waxx [prod. A$AP Ty Beats]
04 Coke & White Bitches: Chapter 2 [ft. Danny Brown, Fat Trel, Gunplay; prod. P on the Boards]
05 Bath Salt [ft. Flatbush Zombies; prod. P on the Boards]
06 Persian Wine [prod. Electro Beats]
07 Black Man [prod. Electro Beats]
08 Dope, Money, and Hoes [prod. AraabMuzik]
09 Work [prod. Chinza & Fly]
10 Y.N.R.E. [prod. AraabMuzik]
11 Purple Kisses [prod. VERYRVRE]
12 The Way It Go [prod. Milo]
13 Freeze [ft. Jim Jones; prod. Clams Casino]
14 Told Ya [ft. Bodega Bamz; prod. DJ Carnage]
15 Underground Killa$ [ft. Raekwon; prod. Simon]
16 Jay Reed [prod. P on the Boards]
17 Gotham City [prod. A$AP Ty Beats]
18 Choppas On Deck [prod. E-Smitty]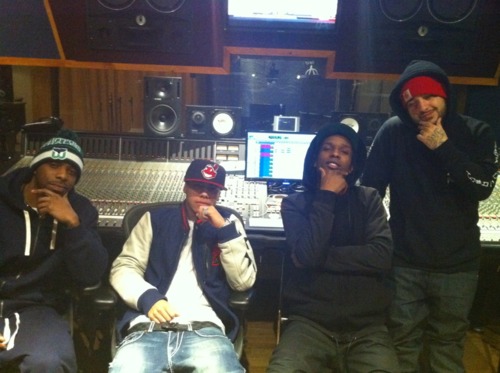 It wasn't a secret that Harlem's
ASAP Rocky
was working with the extremely talented
AraabMuzik
, but thank to Twitter, we now know that the MC-producer pair are pairing up for an entire project titled
A$VPMUZIK
. After spending the weekend together in the studio, AraabMuzik took to his Twitter account and announced, "Session wit my nigga @asvpxrocky waz crazy! A$VPMUZIK Comin soon! #TrillShit." AraabMuzik's beats, as you may know, are highly favored by
Dipset
and should fit Rocky's unique, hazy-sounding flow.
You are now listening to A$VPMUZIK.