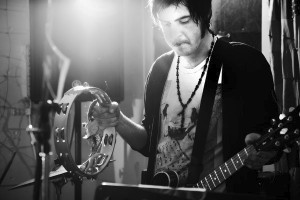 As the modern day music scene develops, it's becoming more and more common for people to self produce all of their music. As we take a look inside the mind of Baby Giraffe, we see how beautifully crafted melodies can lie behind a bedroom door just as often as they do inside of a professional studio. From an independent and unsigned artist, we can also see large differences in their perspective of the music scene.
What is your name and band name?
Baby Giraffe: My name's Michael and I've been recording under the moniker Baby Giraffe since the mid 2000's.
Can you explain the reasoning to why you chose the name "Baby Giraffe" and what it means to you?
Baby Giraffe: It was a name that was associated with me when sme old roommates of mine were playing a game of "what animal do you look like." I'm fairly tall, gangly, docile and my hair used to naturally tuft a bit at the top so I figured it was appropriate.
 What is the music scene like in Ontario, Canada?
Baby Giraffe: Being from the largest city in Canada, we have quite an amazing scene. A lot of acts have broke through from here in the last decade in one incarnation or another. It's important to note that there's at least a handful of good, accessible venues if you're not already an established act to build from. Places like the Rancho Relaxo, the Garrison, the Silver Dollar, etc., are all venues you can find some great young artists at. No pay-to-play bullshit, although the city does have some of those promoters as well. (more…)