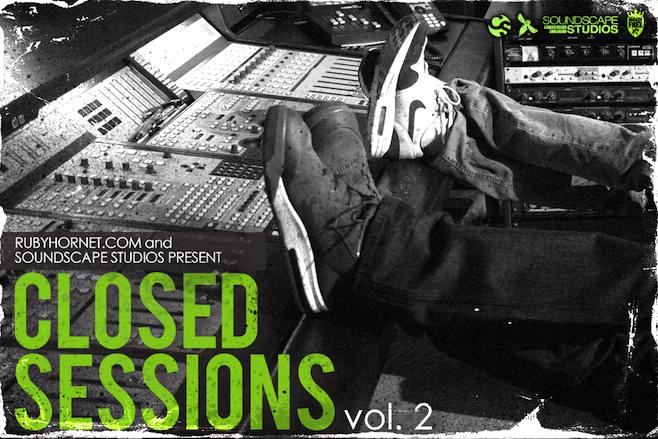 Chicago-based independent hip-hop record label, 
Closed Sessions
, has just dropped the full mixtape for 
Closed Sessions, Vol. 2
. They have been dropping singles for the last couple months and 
Vol. 2
features classic hip-hop artists such as
Blu
and
Raekwon
and also many rising talents such as
Freddie Gibbs
,
Action Bronson
and 
Mr. Muthafuckin' eXquire
. You can also listen and download 
Vol. 1
, which was released 2010. Check out a series of behind-the-scenes videos for the making of Closed Sessions, Vol. 2
here
. Download or listen to the mixtape on Soundcloud below. You can also check out a trailer for 
Vol. 2 
below.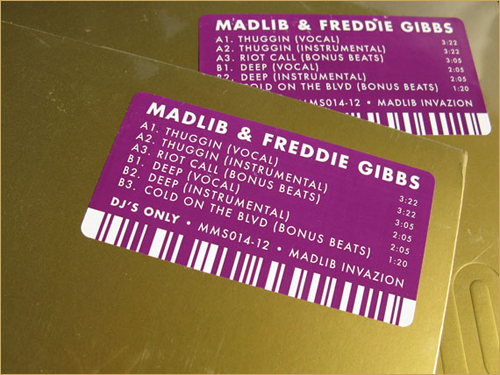 Freddie Gibbs
and
Madlib
 release their collaborative debut today with 
Thuggin'
. The 6-track EP was originally announced and distributed at a recent Madlib show, immediately selling out 500 copies. Despite being over six months in the making, 
Thuggin'
 has been a well-kept secret. The blogosphere was suddenly hit with a release date yesterday, finding out that the wait for a 
MadGibbs
 release would be short-lived. This sparked a craze within both artists' cult-like followings, and for good reason. This EP is straight fire, pairing Freddie Gibbs' intricate drug tales with Madlib's trademark hypnotic loops. This is arguably the best work Madlib has done since 2004's 
Madvillainy
 with 
MF DOOM
, and Freddie Gibbs does the producer justice. Hear the excellent title track below, and purchase your copy in either vinyl or digital format 
here
.
Track: "Scottie Pippen (feat. Freddie Gibbs)"
Artist: Curren$y & Alchemist
Release Date: April 20, 2011
Label: Jet Life Recordings/Warner Bros.
This cut, taken from Curren$y's fifth studio album Covert Coup, features Curren$y and Freddie Gibbs trading verses over a dark, moody backing track courtesy of The Alchemist. Although only two verses long, "Scottie Pippen" is a nonstop showcase of both rappers' lyrical and technical talents. Curren$y's distinctive New Orleans drawl opens the track, bringing in a few basketball references and his signature punch lines before allowing Freddie Gibbs to take over the mic — and take over he does. Gibbs's verse highlights the rapper's incredible flow and rhymes, with the Indiana-based rapper spitting perhaps the strongest verse on the entire album. Seriously, is it even allowed for a feature to go this hard on a track?
"Scottie Pippen (feat. Freddie Gibbs)" is from Covert Coup, out now via Jet Life Recordings/Warner Bros. You can download it for free here.
Rating: 9/10