Heinali and Matt Finney have signed with Paradigms Recordings, who will be re-releasing Conjoined with new art and packaging in March/April. The two will then put out their fourth release. Read more for a personal message from the band posted on their Tumblr page.
"A lot has been going on behind the scenes here. You might've noticed that on our Bandcamp we've disabled downloading and we only have two tracks up for streaming. This is because we're proud to announce that Paradigms Recordings is going to be re-releasing Conjoined with all new art and packaging in March/April. They will follow this up with our 4th album that we're already starting to work on. We're so excited and honored to be a part of the Paradigms family. They've put out some incredible releases over the years and it's amazing that our music has found a home. Click on the link and check out their site. Buy some things while you're at it. We're also happy to say we'll have physical copies now but they will be extremely limited. We'll keep you posted on this and the recording of album #4.
2010 has been great to us but we're not sad to see it go. We also have a little surprise coming soon for all of you. Be on the look out for that. It might even be today…
Thanks so much for sticking by us and for listening. We appreciate it more than you know. We hope the New Year will be good to you as well.
Heinali and Matt"
Heinali and Matt Finney – Conjoined EP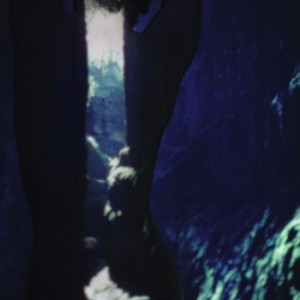 Released: November 20, 2010
Label: Self-released
2010 certainly has been a productive year for ambient post-rock and spoken word duo Heinali and Matt Finney. The Ukrainian composer – Alabaman spoken word poet combination is powerful and intriguing, always powerful and chill-inducing. Where Lemonade tried to be slightly catchier, Heinali and Matt Finney's third EP release Conjoined, is ever more engrossing and ominous, packing 32 minutes of deep poetic contemplation and orchestration into a single EP.
Heinali's composition has changed ever so slightly with each additional release, but it's always for the better. This time around, the ambient-infused post rock style composition is darker than before, with droning synths and methodically-pounding drum lines. Many of the tracks on Conjoined feature menacing, heavy guitar wails with metal roots.
Conjoined is the most developed of the three Heinali and Matt Finney collaborations yet. The production and composition is at its best, complementing greatly with the ominous, angst-driven lyrics of Matt Finney. One of the main strengths of the duo is that the two feed off of one another, creating a final sound that is, if you'll excuse the aphorism, "better than the sum of their parts." This time around, the two have blended their styles more noticeably than on past releases, with Matt's growls sinking into the rises and falls of the Heinali backing composition.
On title track "Conjoined" however, it is actually a bit hard to tell exactly what Matt Finney is muttering. The emotion is there, and it certainly always was, but the words are less clear and harder to make out. "Conjoined" makes up for the lack of clear vocals with some of the best composition on the record.
With that in mind, its important to note that the solo Heinali closer "The Sun Will Rise Yet We Won't Be Here" feels uplifting and happy in a subtle manner, providing a nice change of sound from the pounding of the rest of the EP. The closer is a beautiful, uplifting piece that will certainly merit repeat listens and is the perfect way to close out the record – eight minutes and twenty four seconds of spiritual ambience.
Conjoined is an aptly chosen title for Heinali and Matt Finney's third release. As the duo produce more and more music, they are certainly developing more noticeably as a group, evolving to create a fuller, more striking sound. It'll certainly be interesting to see what direction the two will decide to take with their next EP, expected for a 2011 release.
7.4
Standout Tracks: "Conjoined" and "The Sun Will Rise Yet We Won't Be Here"
Heinali and Matt Finney – Lemonade EP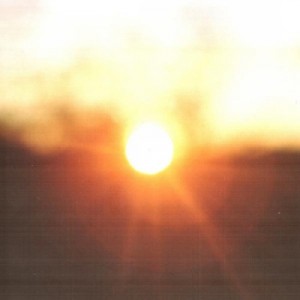 Released: June 15, 2010
Label: Self-released
Purchase: iTunes | Amazon
Ukrainian composer Heinali and American spoken-word poet Matt Finney may live on opposite ends of the world, but it is virtually impossible to tell. When the two combine on their second collaboration Lemonade, the miles and miles separating the two artists is undetectable, resulting in one of the darkest and most depressing records of the year.
The nine track EP couples dark, droning ambience by composer Heinali with ominous, angsty lines from Matt Finney, ultimately creating a troubling, yet intriguing piece of art. From the very start of the album, Heinali and Matt Finney engulf the listener and never let go, taking them on a whirlwind emotional journey into the lives of both musicians. Matt's voice, low and raspy (think Christian Bale's Batman mixed with Brand New's Jesse Lacey), blends perfectly with the tug and pull of Heinali's backing instrumentals.
Lemonade, as a whole, seems more fit for a movie soundtrack than a standalone record. Ultimately, the intertwining sounds of Lemonade are intriguing but are all too similar to work effectively together, resulting in a rather cinematic effect. For the most part, Lemonade is a holistic affair, with the overall vibe of the record generally more appealing than that of each individual part.
One of the best examples is sixth track "The Dream", which seems to stick out because it is stylistically different from the rest, with Heinali focusing on a somber piano line and some somewhat uplifting orchestral sounds. Over top, Matt Finney croaks, "The ones I claimed to be heroes ended up being drunks or addicts/ Ended up putting guns in their mouths or tying ropes around their necks so I built walls instead." Powerful? Indeed.
For some reason, the eccentric composition of Heinali and the melancholic lines from Matt Finney just seems to click. The last three tracks of the EP feature solo performances and highlight the fact that the two artists are definitely better when working together.  It is the combination of the two – a rather unexpected, but gladly welcomed combination to say the least – that results in the true brilliance of Lemonade.
Download Lemonade on their Bandcamp at a pay-what-you-want rate.
6.5
Standout Tracks: "Lemonade" and "The Dream"