Pop punk rockers All Time Low have been at the forefront of their scene since signing with Hopeless Records while still in high school, releasing three albums with the label. The band is currently gearing up for the release of their fourth studio album Dirty Work, which will also be the band's debut with Interscope Records, set to be released on June 7th in the US and on June 6th in the UK. Lead vocalist Alex Gaskarth took some time out of his busy schedule to talk with me about their new album and touring experiences. You can read the full interview below.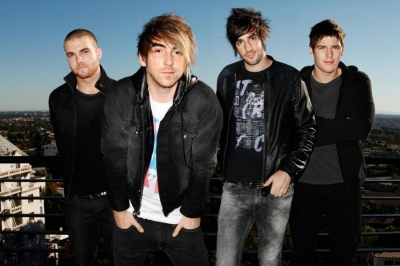 LitS: First off, could you state your name and what you do in All Time Low
?
Alex Gaskarth and I sing and play guitar.
LitS: You guys are currently headlining a tour with Yellowcard, The Summer Set and Hey Monday as openers. How has this tour been?
We just finished up the tour and it was probably the best touring experience I've ever had. Our band grew up listening to Yellowcard so to get the chance to do a full tour with them was awesome. Hey Monday are good friends of ours and we've wanted to tour with The Summer Set for a while so we're glad we could take them out.  Crowds were amazing on the tour each and every night.
LitS: Your new album, Dirty Work, will be released in June of this year. Could you describe the new album for us?
I think it represents a real growth for us and it's something we're all extremely proud of. We didn't do a 180 and make a completely different CD. It still sounds like All Time Low and I think our fans will really be into it. Hopefully it's just a better All Time Low than you've ever heard before. (more…)