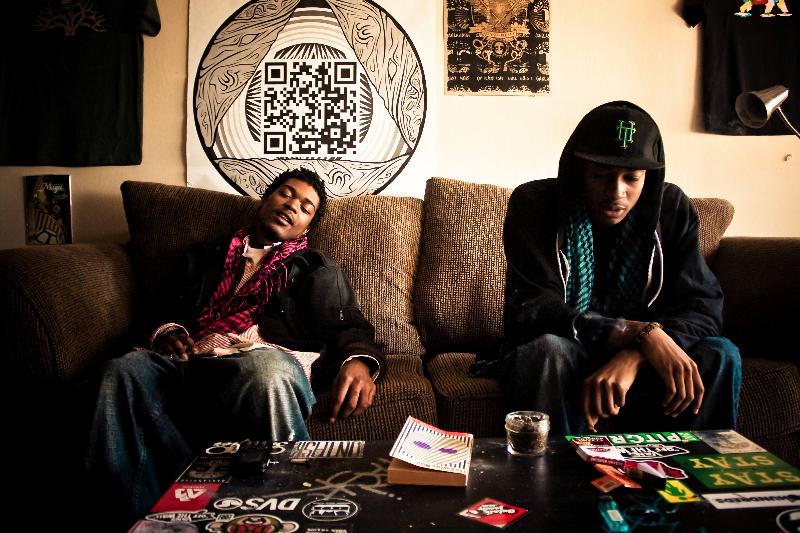 Big day for Oakland rap duo Main Attrakionz! Just after releasing the dates for their first ever US tour, MondreM.A.N. and Squadda B posted up a new song produced by Tyler Bisson, the twinkling, hypnotic "Focalin". It's quite similar in style to 2011's free full-length 808's and Dark Grapes II, one of the best mixtapes released last year (even including a lone feature from Harlem's ASAP Rocky). You can check out "Focalin" and the group's tour dates below. Over the next two months, the California natives will make their way across the country into New England and into the South before wrapping everything up at this year's SXSW.
MP3: Main Attrakionz – "Focalin"
Main Attrakionz 2012 Tour Dates:
2/10 @ Pomona College – Claremont, CA
2/19 @ Grand Central – Miami, FL
3/1  @ Middle East Upstairs – Boston, MA
3/2 @ Connecticut College – New London, CT
3/3 @ Sarah Lawrence  College – Bronxville, NY
3/4 @ Glasslands Gallery – Brooklyn, NY
3/5 @ Webster Hall Studio – Manhattan, NY
3/6 @ Strange Matter – Richmond, VA
3/7 @ Longshanks – Greensboro, NC
3/8 @ Proud Larry's – Oxford, MS
3/10 @ 35 Denton Festival – Denton, TX
3/12-17 @ SXSW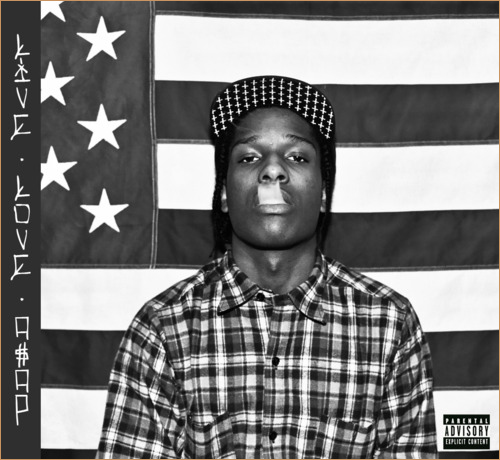 Following his recent $3 million signing with Polo Grounds/RCA, Harlemite
ASAP Rocky
is blowing up all over the blogosphere. As promised, Rocky released his highly-anticipated debut mixtape
LiveLoveA$AP
. Guest spots from
ScHoolboy Q
,
Spaceghostpurrp
,
Main Attrakionz
, and other members of the ASAP crew, as well as a number of fantastic beats produced by
Clams Casino
. Ride the trillwave!
MP3: ASAP Rocky – "Bass (prod. Clams Casino)"
Tracklisting is available after the break.
LiveLoveA$AP Tracklisting:
01. Palace (prod. Clams Casino)
02. Peso (prod. ASAP Ty Beats)
03. Bass (prod. Clams Casino)
04. Wassup (prod. Clams Casino)
05. Brand New Guy (feat. ScHoolboy Q) (prod. Lyle)
06. Purple Swag: Chapter 2 (feat. Spaceghostpurrp & ASAP Nast) (prod. ASAP Ty Beats)
07. Get Lit (feat. Fat Tony) (prod. Soufein3000)
08. Trilla (feat. ASAP Twelvy & ASAP Nast) (prod. Beautiful Lou)
09. Keep It G (ft. Chace Infinite & Spaceghost Purrp) (prod. Spaceghost Purrp)
10. Kissin' Pink (ft. ASAP Ferg) (prod. Beautiful Lou)
11. Houston Old Head (prod. DJ Burn One)
12. Acid Drip (prod. Soufein3000)
13. Leaf (feat. Main Attrakionz) (prod. Clams Casino)
14. Roll One Up (prod. DJ Burn One)
15. Demons (prod. Clams Casino)
16. Out Of This World (prod. The Olympicks) (Bonus)