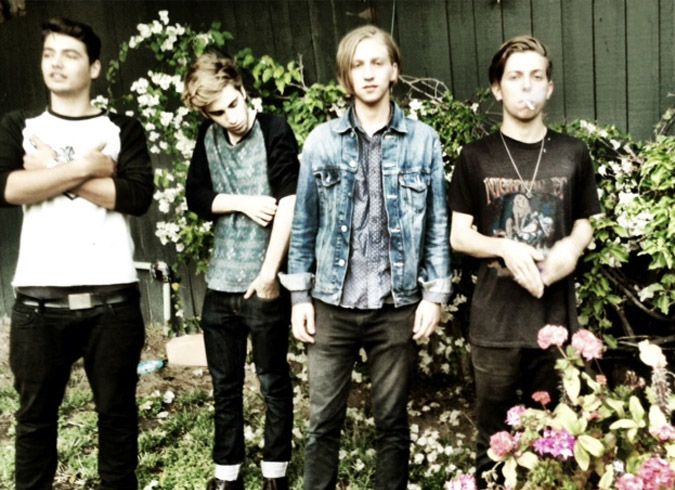 Los Angeles' psych-rock band Dreamers Dose earlier this week released their debut full-length titled, At Least We're Happy. I talked about this outfit last month when they unveiled their track Pray for Me, Fragile here. The album was produced by Alain Johannes (Queens of the Stone Age, Them Crooked Vultures) and features eleven tracks that swell through peaks and valleys of raw, roaring rock and blissful balladry. A personal favourite off of the release, She Is Good's music video can be watched below. The album is full of hooks, riffs and lyrics that you would never expect from recent high school graduates. Honestly, just listen to it, I've fallen in love with most of these tracks already. They have recently been added to the 2013 Sunset Strip Music Festival lineup on August 1st as well as other festivals and shows throughout Southern California. Stream the full album via PureVolume here and purchase it from iTunes. Keep up with Dreamers Dose on their Facebook page.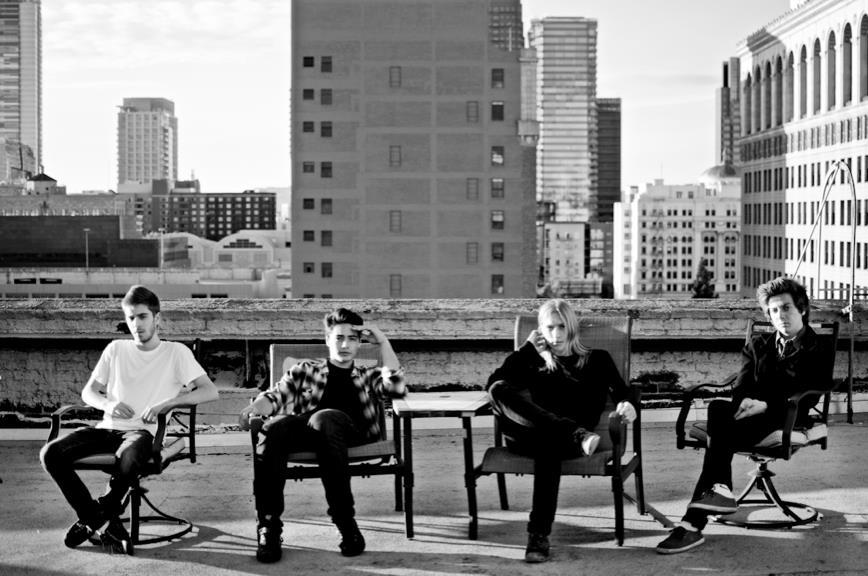 Indie psychedelic rock band Dreamers Dose are about to release their debut full-length album, At Least We're Happy this summer. Dreamers Dose formed in 2009 when Andrew Stogel (vocals), Jesse Perlman (guitar), Levi Dylan (bass) and Josh Conway (drums) began performing together in high school. The band are heavily influenced by artists such as Black Rebel Motorcycle Club, Radiohead,  and Queens of the Stone Age. To promote the new album they teamed up with Alarm Magazine to premiere a song from the release titled, Pray for Me, Fragile. You can listen to the stream of the song here.
In Andrew Stogel's words about the new track, "I was walking through the streets of suburbia when the melody and lyrics for Pray for Me, Fragile came together in my head. After working it out for a while, I brought it to my bandmates and we've played it ever since." For more information about the band check out their Facebook, Twitter, and website.
The Damned Things – Ironiclast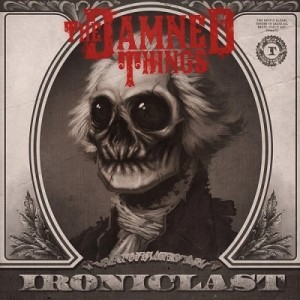 Release Date: December 14, 2010
Label: Mercury Records
Purchase: iTunes | Insound | Amazon
Creating perhaps one of the strangest supergroups this side of Tinted Windows, Keith Buckley of Every Time I Die, Scott Ian and Rob Caggiano of Anthrax, and Joe Trohman and Andy Hurley of Fall Out Boy have joined forces to create The Damned Things. Generating early buzz for their debut, Ironiclast, through their pedigrees and the endlessly entertaining video for first single "We've Got A Situation Here" (directed by none other than Dethklok's Brendon Small), it appeared that the band was ready to usher in a wave of classic, blues-driven rock. After listening to the album, you'll know that you want to be swallowed by this wave.
Just as the combination of ETID, Anthrax, and FOB may suggest, great riffs and soaring choruses are the name of the game on Ironiclast, and in these, The Damned Things come through in spades. "Bad Blood" is one such example of this. It starts off with the musical and lyrical dirtiness of Every Time I Die. The pre-chorus, however, serves as a perfect bridge between styles, paving the way for the markedly lighter chorus, castanets in tow, to successfully take control. This integration between the catchy and the heavy is exactly what The Damned Things sought to achieve, and they succeed time and time again.
"Friday Night (Going Down in Flames)" has an immediate momentum that never relents, making it one of the strongest tracks on the album. As radio-friendly as it is, the riff-heavy classic feel is refreshing compared to what pollutes the airwaves today, as is also the case with "We've Got A Situation Here."
Lest listeners tire of this combination, as good as it is, the album changes speeds slightly, starting with "Black Heart," after which the songs become more distinctly stylized. A more laid-back, swagger-filled song, it emphasizes the blues aspect that the band aimed for, losing none of the quality in doing so. "Little Darling" starts off with a guitar line very reminiscent of Queens of the Stone Age, but by time it reaches the chorus, it has somehow changed into a Coheed and Cambria song. The title track, a jab at today's scene, is heavy as hell, sounding more like straightforward metal.
Even within these styles however, it is still unquestionably The Damned Things running the show. One album in and they have already carved out a distinct sound of their own, one that is consistently strong and rarely falters in execution. It is only when the band strays too far from their light/heavy balance that the quality suffers. One such example of this is "A Great Reckoning." While it does have fun lyrics and a catchy chorus, the instrumentation leaves much to be desired. The tambourines and acoustic guitars feel completely out of place and bring down a potentially good song.
Opener "Handbook for the Recently Deceased" suffers similarly. While decent enough in its own right, it errs to the FOB side of the spectrum. Like "A Reckoning" it simply lacks the bite and flair so evident throughout the rest of the album. It also highlights a general weakness of the entire album: the lyrics. Although a couple of songs, the personal closer "The Blues Havin' Blues" in particular, touch on deeper themes, most have generic lyrics about relationships or having a good time. They don't drag things down too much, given that the album is more about the music and choruses, but better lyrics wouldn't have hurt.
Overall, Ironiclast is a fun time from start to finish. The Damned Things may sound strange on paper, but they pull off their odd combination better than most anyone would have expected. In spite of a couple of missteps, the band has delivered a strong debut that deserves commercial recognition and a chance to show off more of their tricks and talent in the future.
8.2
Standout Tracks: "Friday Night (Going Down in Flames)", "Black Heart", "The Blues Havin' Blues"