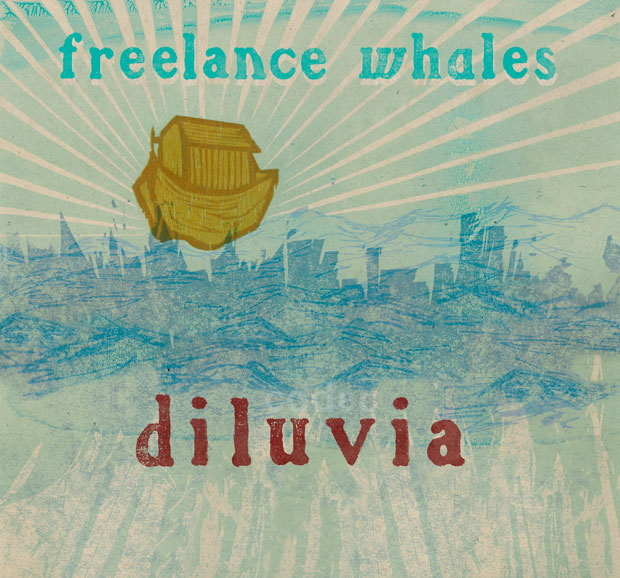 Freelance Whales
is an indie rock band from Queens, New York.  The band's sophomore album,
Diluvia
, is
currently streaming on NPR
. You can listen to it on the NPR website. 
Freelance Whales
 has been compared to
The Postal Service
and
Sufjan Stevens
, but in their newest release it feels as if they have finally created their own, unique sound.  
Diluvia
has many of the similar attributes that many fans loved about their first album, 
Weathervanes, 
such as use of the banjo and glockenspiel. Check out a number of tour dates and see if the band's coming to your city.
Freelance Whales
is a fun band to see live.
10/04 -Chicago, IL @ Lincoln Hall
10/05 – Minneapolis, MI @ 7th St Entry
10/06 – Madison, WI @ Redamte
10/07 – Iowa City @ Maintenance Shop
10/10 – Dallas, TX @ Trees
10/11- Houston, TX @ Fitzgerald's
10/13 – Mexico City, MX @ Capital Corona Festival
10/14 – Austin, TX @ Austin City Limits
10/16 – Los Angeles, CA @ El Rey
10/18 – San Francisco, CA @ Mezzanine
10/20 – Portland, OR @ Doug Fir
10/21 – Seattle, WA @ Chop Suey
10/23 – Salt Lake City, UT @ Kilby Court
10/24 – Denver, CO @ Bluebird
10/26 – St. Louis, MO @ Firebird
10/27 – Nashville, TN @ The End
10/28 – Atlanta, GA @ The Loft
10/30 – Chapel Hill, NC @ Local 506
10/31 – Washington, DC @ 9:30 Club
11/01 – New York, NY @ Webster Hall
11/02 – Philadelphia, PA @ Union Transfer
11/03 – Boston, MA @ Paradise
Roses are red,
Violets are blue,
Here's a mix to listen to.
Steel Train – I Feel Weird
The Postal Service – We Will Become Silhouettes
Rivers Cuomo – Lover in the Snow
Elliott Smith – Say Yes
Jimmy Eat World – Invented
The Smiths – There Is A Light That Never Goes Out
The Dangerous Summer – Reach For The Sun
Wilco – I'm Always In Love
Limbeck – I Wrote This Down
Girls – Saying I Love You
Cults – You Know What I Mean
The Format – Janet
Best Coast – Crazy For You
Hailey, It Happens – Aurora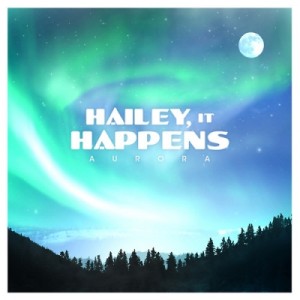 Released: April 5, 2011
Label: Self-released
Purchase: iTunes | Amazon
Some of the best things in life just happen – you stumble upon them unknowingly, with absolutely no idea how important they will be to you in the future. But later, after the fact, everything sinks in and the waves of emotion hit. At this point in time, a personal importance is assigned and we're left clutching at thin wisps of memories. These are the moments when we realize just how lucky we are and what we have run into. Things happen.
Life happens. The other day I stumbled upon electronic pop duo Hailey, It Happens and, for better or for worse, decided to give their debut album a listen. Now, after the fact, I'm certainly glad I did. Their debut albumAurora is pop in the vein of Owl City and Ben Gibbard's The Postal Service fused with the songwriting talents of Andrew McMahon (Jack's Mannequin and Something Corporate). Picture a less poppy, more capable Owl City and you have Hailey, It Happens.
"I Gave Her My Heart, She Gave Me a Pen" opens the album with a combination of drums, piano, and synth. Vocalist Chris Cleary's superb range is highlighted through the chorus – the noticeably high quality mixing by Paul Levitt complements the band's sound quite nicely, allowing Chris's voice to really shine. His honest and endearing delivery takes center stage on Aurora. On "Invincible", Cleary sings, "…and this is where I spent my nights with the king of pop and the piano man", a warm memory that should be easy for many to relate to.
Holistically speaking, the overall sound of Aurora could be characterized by the natural phenomena itself. The album includes numerous breath-taking moments of sonic brilliance – the music is fun, catchy, and poppy enough to hook you in, but once you've been pulled in, the honest, passionate lyrics keep you around for more.
But that isn't where Aurora shines brightest – the intricacies of the album are what really make it great. It might be a backing synth line from Bobby DiBari on one track or an echoed "woah" on another, but on each song, there's something unique and inherently beautiful hidden underneath the basic makeup of their music. This is what makes Aurora so good.
Aurora isn't without its flaws, though, as the duo provide very little variety throughout the course of the eight-track album. For the most part, the songs are all pretty similar sounding with similar song structure and composition. Closing track "Hurricane" is a bit more toned down and is certainly more reserved than the rest of the album, ending the album on a different (and welcomed!) note.
Great things may in fact be better when they are least expected. Things happen. Life happens. I may not know who Hailey is, but Hailey, it happens. Life happens. We're all just here for the ride.
8.4
Standout Tracks: "Brighter", "Aurora", and "Hurricane"