Roses are red,
Violets are blue,
Here's a mix to listen to.
Steel Train – I Feel Weird
The Postal Service – We Will Become Silhouettes
Rivers Cuomo – Lover in the Snow
Elliott Smith – Say Yes
Jimmy Eat World – Invented
The Smiths – There Is A Light That Never Goes Out
The Dangerous Summer – Reach For The Sun
Wilco – I'm Always In Love
Limbeck – I Wrote This Down
Girls – Saying I Love You
Cults – You Know What I Mean
The Format – Janet
Best Coast – Crazy For You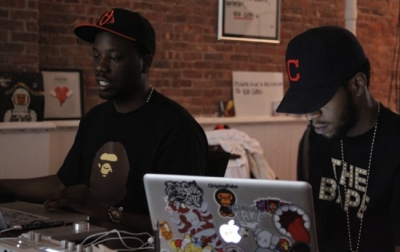 By way of Twitter, 
Kid Cudi
 and producer 
Dot Da Genius
, known together as the newly-dubbed 
WZRD
, revealed the very first single from the yet-to-be-named rock album. Set for a January 30 release date (Cudder's 28th birthday), the upcoming album will have no profanity and will have a very uplifting sound. Today's preview, titled "Brake", has a completely different vibe from the previously leaked, woozy-sounding "Perfect Is The Word" (
listen here
). Heavily driven by hazy guitars, booming drums, and Cudi's distinctive voice, "Brake" actually sounds pretty dark and brooding, perhaps even psychedelic at times.
MP3: WZRD – "Brake"
Thoughts?