I recently got to speak with the Houston based rock band, Otenki. Otenki's new EP titled Kinetic is scheduled for release on May 3, 2011. Their single, "Ghosts", will be released on February 7, 2011. We had to opportunity to talk to Otenki about their experience working in and out of the studio for Kinetic.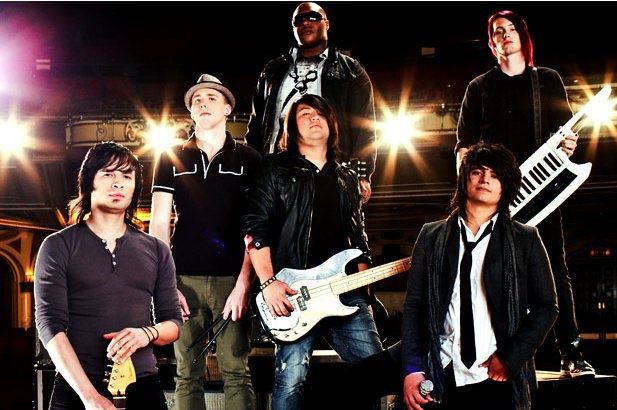 First things first, what does Otenki mean?
Otenki is Japanese for the word weather. We picked the name because it allowed us to always have the freedom to change virtually everything about our look and sound.
Why did you guys choose "Ghosts" to be the first single?
"Ghosts" was chosen as the first single because when we were in the demoing process and sending songs to James, that song stuck out the most. James immediately took a shine to it and said that it was the song that is going to set the standard for all of our other songs. All the songs are amazing but there's something about "Ghosts" that really shines through.
What were the main sources of inspiration for Kinetic?
In reference to the song "Kinetic", the inspiration came from all the years we have been a band. After so many years into being an unsigned band you struggle to find a reason to keep going because you're not always making money, people dismiss you because you don't have a label, labels dismiss you because you don't have agents…it can wear you down. The music business can seem like a battlefield, there's no mercy to be shown…However, the one thing that's kept this going is our families, friends and fans. They've traveled hundreds of miles to see us, given us places to stay, fed us, inspired us to do great things. We do what we do for them. The song and the record are dedicated to those who matter the most to us. (more…)
Otenki have posted a new song, "Kinetic", onto their Facebook page. The song is from the band's upcoming Kinetic EP and will only be up for a day. The new EP will be available May 3rd.