I just recently had an interview with Daniel, from the band Surrogate. They talked about releasing the new Diamonds and Pearls EP, fun concert stories, the band's future, and more. Check out the interview below.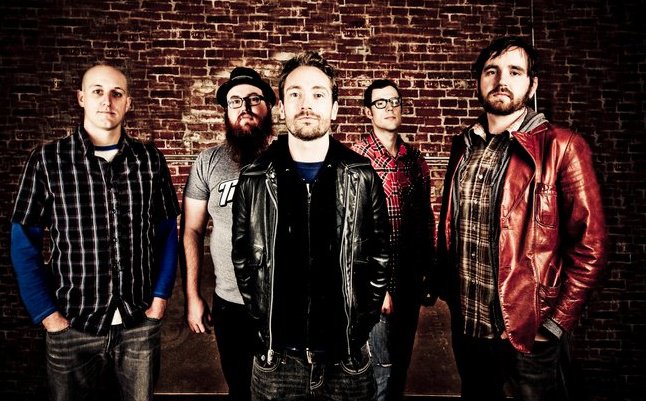 LitS: First of all, how are you guys doing?
Surrogate: Good; busy. When we're not doing this whole band thing, we all work, go to school, some of us are married and have families. All that real life stuff. So there's definitely not a lot of down time.
LitS: How did you guys all meet?
Surrogate: We all live in Chico, which is a small college town in Northern California, and we basically knew each other from just being in bands and playing shows together over the years. Chris Keene and Jordan used to play in a band called Number One Gun, and when that band parted ways, they started working on some music together and started playing around Chico with Daniel Martin on keys and a couple of our other friends, Trevor, who was also in Number One Gun on bass, and Chris Armstrong who was in a band called Sherwood on guitar. This was 2006 or so. When Trevor had to split to go out on tour with another band, I took over on bass, in the early part of 2007, a couple months before Love is For the Rich came out. Michael took over for Chris A. right before the next record, Popular Mechanics came out in 2009 and we've all been playing together ever since.
LitS: What genre would you guys consider yourselves to be and what bands influences your music?
Surrogate: I tend to tell people that Surrogate is a melodic indie pop band, which is something of a cop out, the usual platitudes. But it gets the point across. You can't really say that youre an "indie" band anymore, because that really doesn't mean anything. And "indie rock" at least to old folks like me sort of recalls bands like Fugazi or The Dismemberment Plan or bands that were more on the loud side. So melodic indie pop seems to work, at least in so far as it lets people know that we're definitely not yelling, or playing crazy riffs, but we're not Ke$ha or some overly tuned radio garbage.
We all have pretty disparate tastes in music, but the Surrogate sound, at least as much as you can call it a general "sound" would definitely seem to fit pretty squarely in that pantheon of post-shoegaze bands like Pedro the Lion, Starflyer 59, Rogue Wave or even Death Cab for Cutie. We're all constantly trying to dig new music, though, so it's sort of a constant evolution. (more…)