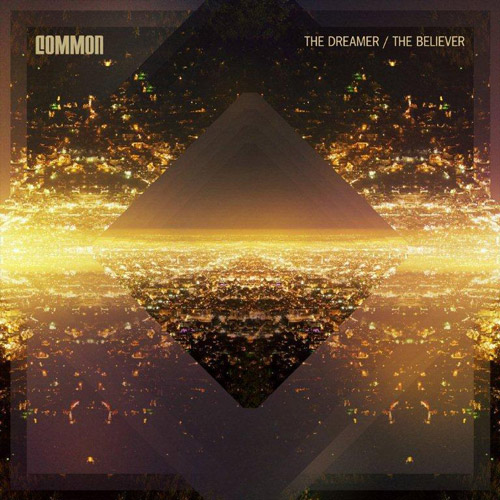 Funkmaster Flex just liberated the third track and what will probably end up being the next single from
Common
's upcoming album
The Dreamer, The Believer
. Produced by
No I.D.
(as is the rest of the album), "Sweet" features a fierce-sounding Common dropping rhymes over a hard-hitting beat. Contrary to the song's name, there's certainly nothing sweet about this one…
MP3: Common – "Sweet [Tagged]"
Pardon the bombs from Flex for now.
EDIT: Full quality Soundcloud stream from Common himself:
Ever since Common first released his new single "Blue Sky", I've been listening to it excessively. There's something special about that Electric Light Orchestra sample…
Below, you can watch the newly-released music video for the track. The Dreamer, The Believer out on November 22, 2011 through Warner Bros. Records and is entirely produced by No I.D. From what we've heard already, the album (Common's ninth) is set to be a great one. As he put it himself: "It's going to be positive hip-hop. Hip-hop that can really generate good spirit, the spirit of the music and just good energy."
A radio rip of Common's second single "Blue Sky" has been floating around the Internet, but now we have the full CDQ version of the song. Following up first single "Ghetto Dreams" where Common traded bars with the legendary Nas, Common's newest track has an old-school feel and samples none other than Electric Light Orchestra's "Mr. Blue Sky". Production by No I.D., who also produced the first single.
MP3: Common – "Blue Sky"
Common's ninth LP, The Dreamer, The Believer will be available November 22 via Warner Bros. Records. That's a date you definitely should have marked down.