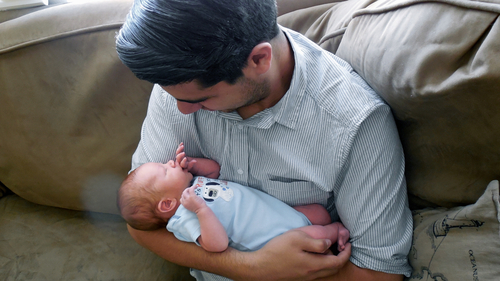 Jeffrey Wright's solo project 
Unconditional Arms
 recently released an album titled "Kinship" made to celebrate the birth of his newborn son, Owen born on August 8th, 2013. The album explores a fusion of ambient, emo and post-rock soundscapes drawing inspiration from
Explosions in The Sky
and
Godspeed! You Black Emperor
. With six instrumental tracks, the motivation drawn from the birth of his first-born son is clear with lyrics just not able to convey the incalculable emotions a new child presents. Read Wright's words about the release below.
" 'Kinship' is an album that I have made as a gift to my newbown son, Owen. Everything on the album is a direct representation of some the fears, joys and miracles that come with creating another human through my own unique perspective. As he grows older, I'm sure there will be plenty more new areas of morality and humanity for me to explore and transpose – but for now, I just want to give him an everlasting gift as a welcome into this world from the bottom of my heart, utilizing what I know best. Music."
Stream the album below in its entirety and depending on your location pick up the album here for the EU/UK, here for Japan, and here for the US. The album is available in a variety of different formats and packages including limited edition 12″ vinyl records. For more information check out the project's website.