Underoath – Ø (Disambiguation)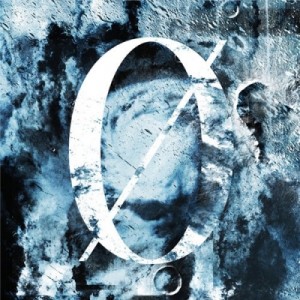 Release Date: November 9, 2010
Label: Solid State Records
Purchase: iTunes | Insound | Amazon
With zero, count 'em, zero original members in the band, some longtime Underoath fans will be bold enough to say that this Underoath just isn't truly the Underoath that originated in 1997. Some radical fans went as far as saying they should change their name or just call it quits, which was the exact thing suspected to evidently happen by vocalist Spencer Chamberlain, who had doubts about the band's future after the departure of the band's sole original member, drummer/singer Aaron Gillespie, in early 2010. But with the recruitment of former Norma Jean drummer, and long-time friend of the band, Daniel Davison, and a refreshed state of mind, Chamberlain and his fellow bandmates decided to press on with the Underoath name and record a brand new record, marking the point of new beginnings for the six-piece Florida-based metalcore band.
The new album titled Ø (Disambiguation) shows just how much Gillespie's presence was holding back the band. With complete control over vocal duties, Chamberlain doesn't hold anything back. Unleashing an incredibly dark and eerie singing variation, while transitioning beautifully into utterly menacing screams, it is quite clear that this is Chamberlain's band now, and nobody is going to stunt his creative control.
Lyrically, Chamberlain has never been more vulnerable in his career. Knowing his past struggles with drugs, and his current passion and faith for the lord, Chamberlain weaves a thick, yet shallow web of words that undeniably seeps from the very depths of his dark memory. As he repeatedly shouts "Where is my fix?" in "A Divine Eradication", one can't help but feel the passion and emotion that flows up and out of Chamberlain's throat.
Not only is the vocalization stunning in the newest edition of Underoath, but new stickman Davison also delivers a style of drumming that flows smoother than ever, yet hits you harder than anything Gillespie has ever accomplished on previous releases. The guitar work of Timothy McTague and James Smith continues to keep the same intricacy and experimentation, staying on par with the two previous Underoath's releases,Define The Great Line and Lost In The Sound Of Separation. Also, the atmospheric delivery of programming, graciously provided to the listener by longest tenured member, Chris Dudley, on Ø (Disambiguation) is about as prominent as it has ever been, creating the illusion of floating adrift at sea in each and every song (most present in "Paper Lung" and "Driftwood") of this undoubtedly water-themed album.
From the heaviness of the tracks "Illuminator" and "My Deteriorating Incline" to the ambient, Radiohead-esque feel of and "Driftwood", Ø (Disambiguation) is a huge step forward for a band that has already progressed so far in their musical endeavors. With no end in sight (crossing my fingers!), Underoath has proven they are one of the top dogs in today's declining music scene, always creating something fresh and intricate to rejuvenate the slow downfall of the state of music.
8.7
Standout Tracks: "Catch Myself Catching Myself", "In Divison", "Vacant Mouth"
You might also like: