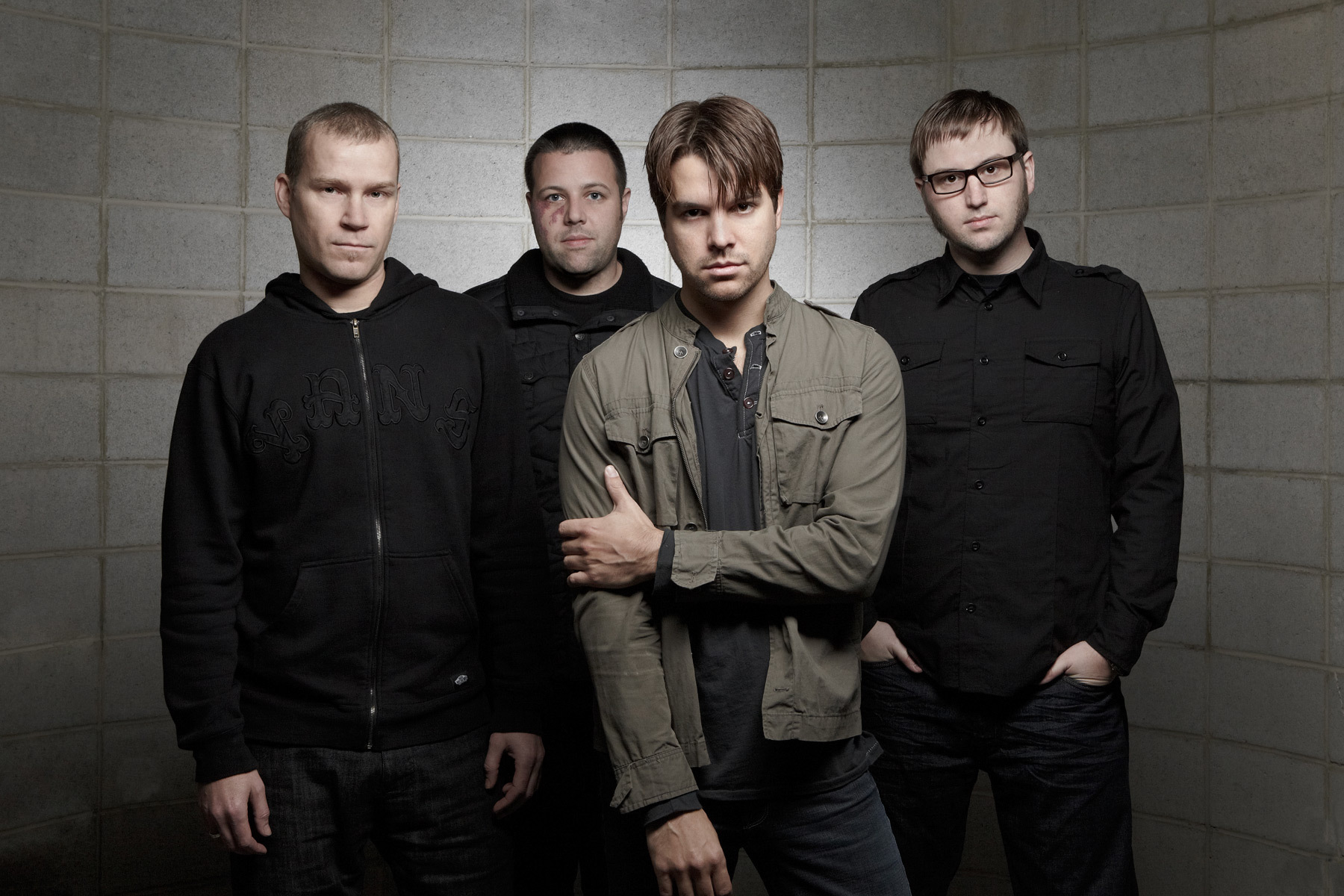 Rising Southern California rock band
Nations Afire
have released a new song off of their upcoming debut album, 
The Ghosts We Will Become, 
entitled 
Pick Up The Pieces
which can be streamed below. The band is composed of former
Rise Against
member Chris Chasse; current 
Ignite
members Nik Hill and Brett Rasmussen; and former
Death By Stereo
member Todd Henning.
"Pick Up The Pieces is a song written about the domestic violence in our communities, in our neighborhood, in our homes," says Nik Hill in Artist Direct's press release.  "It is an isolating experience and the lyrics are meant to empower and shine a light on this issue, to prove that we cannot be broken by these things, by our pasts and more importantly to say something now, help each other get out of these violent surroundings. Turning victims into heroes, and giving voices to those too afraid to speak up."
The album is scheduled for release on July 2nd via the Hermosa Beach indie label Hardline Entertainment and is available for pre-order here. Pre-ordering the album enrolls you in a special raffle event, hosted by the band, in which one lucky winner will receive a custom Nations Afire guitar in their "Pre-Sale Contest." Be sure not to miss I Am An Army, Nine Lives, and the title track The Ghosts We Will Become, three songs previously released that are also part of their impending full-length. Also be sure subscribe to their Twitter, Instagram, Myspace, and Youtube channel!
You might also like: