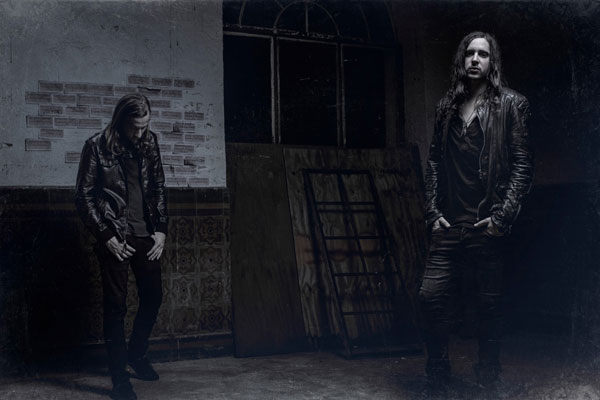 Sleepwave
is a brand new band, launched last week via two cryptic Youtube videos (which can be viewed
here
and
here
), featuring former
Underoath
frontman Spencer Chamberlain and his long time friend Stephen Bowman. Together the two have recently released their first song, entitled "Rock and Roll Is Dead and So Am I." The song is available for
download free on their website.
Regarding the free download, Chamberlain says, "I've been dying to share this music with the world and I don't want kids to have to pay to find out what Sleepwave sounds like, so this one is free for everyone who has stuck it out with me- thank you."
Alongside the free download, Sleepwave have announced four intimate shows this November. Tickets are already available online and can be found on the same page as the music download, while tour dates are listed below:
November 16th– State Theatre, St Petersburg, FL.
November 17th– Masquerade, Purgatory, Atlanta, GA
November 20th– Santos Party House, New York, NY
November 21st– North Star Bar, Philadelphia, PA
"We decided to play these shows in smaller, more intimate rooms," Chamberlain says of the upcoming tour.  "Before this record comes out and I'm back behind a barricade or on some festival, I really want to get in a room with some excited people, get face to face and meet every single one of them.  Something special, something different, something to be remembered."
If you were an Underoath or simply a fan of rock in general, be sure to download the song. Also like them on Facebook and subscribe to their Youtube channel! This rock duo have already started out strong and will no doubt continue to produce amazing tunes in the near future.
You might also like: