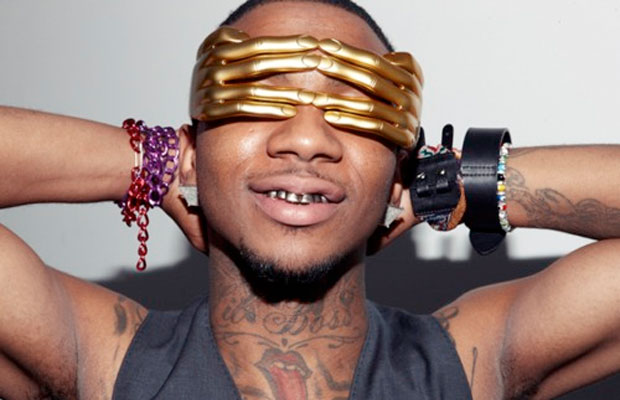 Lil B
's recently released his a mixtape, 
The Basedprint 2.
You can download the mixtape 
here
, which has the first track aptly titled, "NYU". On April 11, 2012, 
Lil B
had his extremely hyped, legendary lecture at NYU. Two weeks ago, it was announced that
Lil B
 would be having a lecture at NYU. In an
interview with Fuse
, the rapper talked about how it happened and what will the lecture be about. He said, "what I will tell you is that I specialize in the progression of humans. It's gonna be a real progressive talk and when everybody leaves, their lives will be changed." When he finally took his spot on the podium, he did not disappoint. Below are some highlight quotes from the lecture:
"Be in tune with your rare—this is a very rare thing. I'm like a robot. Hey look, tell your hand to do this." [Raises hand]. "It's like, man, that's amazing! That's amazing to me."
"To say "I'm not that gorgeous" is only a reflection of the media. You are gorgeous. I'm telling you. You are what you believe you are. You are a model. You are a rapper. You are a student. You are a positive person. Don't let these words feel like you're different."
"Every single person you meet, look at them like a golden million dollar baby."
[Audience member: "What inspires you?"] "You guys. It's you, bruh. Being here, we could be brothers now. It's good, regardless. And everybody, speak both languages too. Listen to slang. Slang is like learning another language. Be bilingual and go learn some slang. For sheezy! Brang dang dang. If you know some slang, rep that. You feel me? You feel me?! Yeah, bruh. Use swag, yeah, dummy."
You can listen to the entire unscripted 80-minute lecture below. Or you can check out the full transcript of the lecture here.
You might also like: