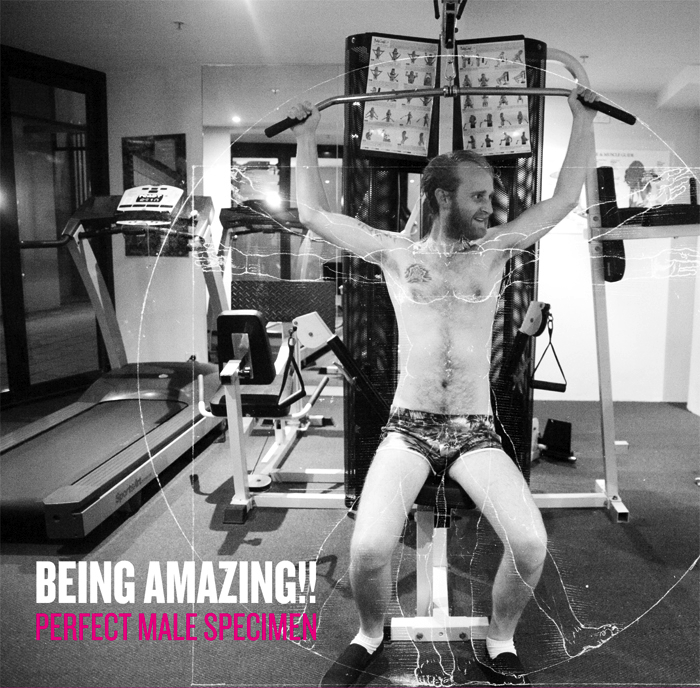 Being Amazing!!
 Australian pop-punk band
today released their debut album on 7″ vinyl titled
Perfect Male Specimen. 
The band consists of Wil Wagner from
The Smith Street Band
 on bass and vocals, Tom Lawson a former member of the afore mentioned band on vocals and guitar and Dave Brown on drums.
Perfect Male Specimen
 was recorded and mixed by Damien Maunders at
Brady Music
and mastered by Jason Sandford at
DEX Mastering
. The album's use of fast paced distorted guitar strumming and zealous vocals make this album worth a listen. You can purchase the 7″ from
Jack Knife Music
, buy the digital version from their
Bandcamp page
 on a "Name Your Price" basis or stream it below.
Track Listing:
Side A
01. Notice of Objection (The First One)
02. All The Things We Would Rather Be Doing
03. Tour Dates
04. 06! 1109! (The Long One)
Side B
05. (Sorry Lucy)
06. The Song That Tom Hates
07. The Drunken Magicians Final Act
08. $$$$ (ATM)
09. Woah!! (The Last One)
You might also like: