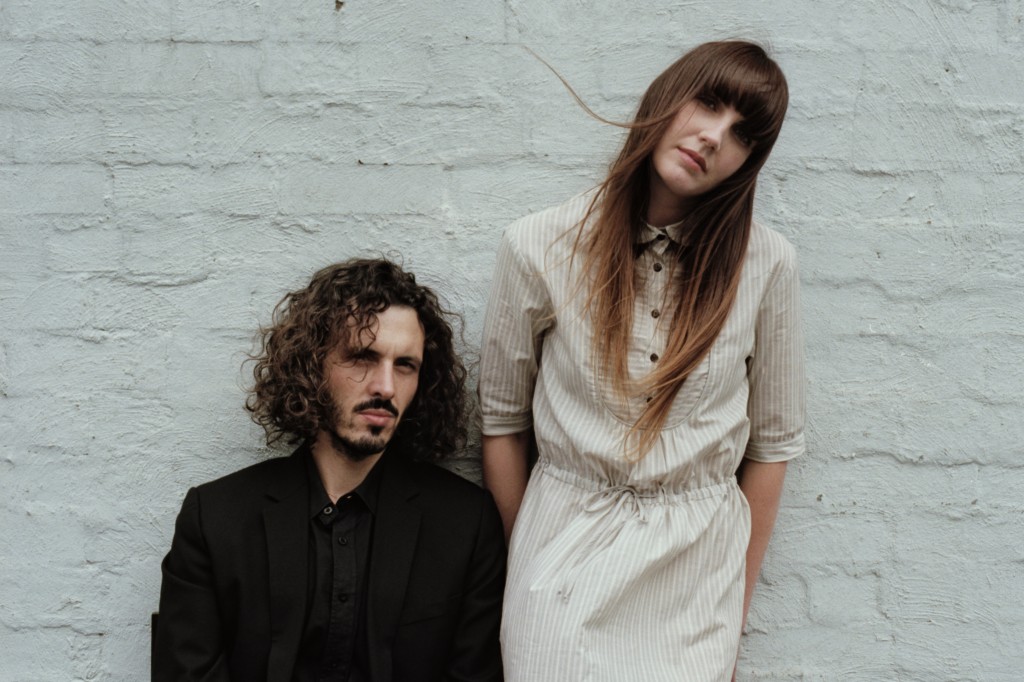 They met. They fell in love.
They wrote songs.
They fought. They made up.
They broke up.
They wrote songs.
The Falls focus their songwriting on documenting the love, betrayal, and the heartbreak of relationships. This Sydney based indie/folk duo decided that it would be better to create music, rather than just wallow in sadness. These fledgling recordings were just the beginning of what has become their debut EP HOLLYWOOD, which will soon be released sometime during March in North America.
Known for their live performances, and the emotion that is put into them, The Falls create intoxicating melodies, paralleled with their signature elegant harmonies. With an unmistakable sound, barefoot collaborators and best friends The Falls are definitely worth watching out for in 2013. For more information you can check out their website, and see their North American tour dates below.
NEW YORK, NY
7 March : 8:00PM – COMMUNION: ROCKWOOD MUSIC HALL
24 March : 2:00PM – SONS OF ESSEX : THE AUSSIE BBQ
LOS ANGELES, CA
10 March : 3:30PM – THE ECHO : THE AUSSIE BBQ
SXSW AUSTIN, TX
12 March : 1:15PM – B.D. RILEY'S PUB : SHE'LL BE RIGHT
12 March : 6:15PM – in.gredients : in.sessions
14 March : 4PM – OPAL DIVINE'S : Sweet Tea and Pumpkin Pie Showcase
14 March : 12AM – STEPHEN F'S BAR : OFFICIAL SHOWCASE
15 March : 1:00PM – RUSTY'S AUSTIN : Swing House/Hype Music/D'addario
15 March : 2:50PM – HYDE PARK : Dejaset
16 March : 12:45PM – MAGGIE MAE'S : THE AUSSIE BBQ
16 MARCH : 9:00PM – The Tap Room at Six : OFFICIAL SHOWCASE
17 March : 9PM – THE FIREHOUSE : BLUE SKY OVER OVER AUSTIN
CANADIAN MUSIC WEEK TORONTO, ON
20 March : 1:00AM – CAMERON HOUSE BACKROOM : OFFICIAL SHOWCASE
21 March : 7:40PM – CHURCH OF THE HOLY TRINITY : SOUND GALLERY
You might also like: