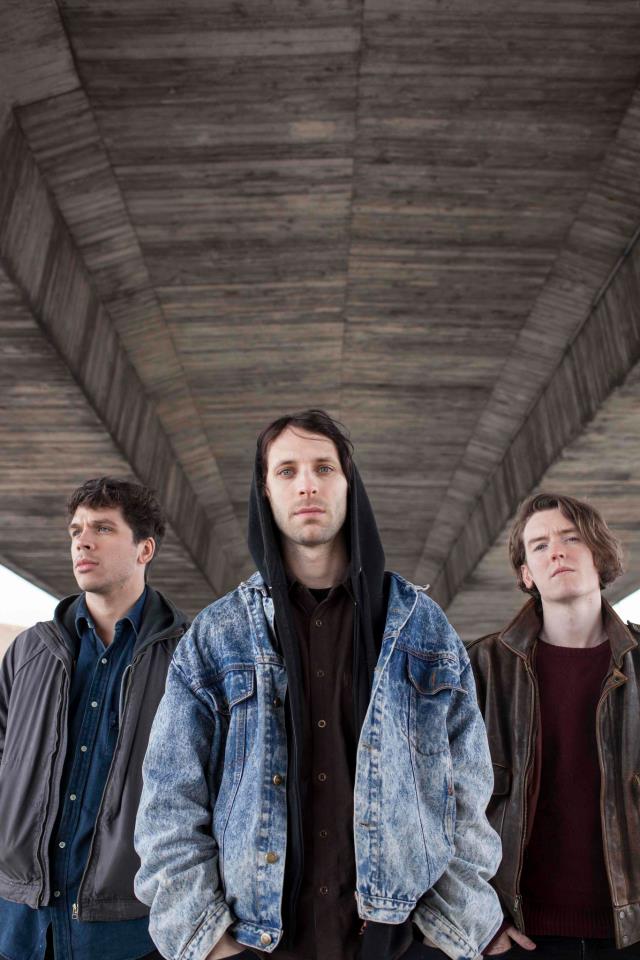 London-based trio Whales In Cubicles have released a music video for their new track 'Golden Medal' ahead of their debut album release on January 27th 2014. Founded by frontman Stef Bernardi, Whales In Cubicles are the product of a soul-searching expedition that saw Bernardi travel from his home in Italy throughout the United States. The line-up was made complete with a chance encounter in Washington D.C. between Bernardi and fellow members Alex and Jamie, before the group found their home in the UK.
The band create complex but often minimalist soundscapes that draw influence from 90's alternative rock and psychedelia. Their new music video based on a talent show includes a person dancing dressed as Pikachu, a child practicing martial arts and a Simon Cowell look-alike playing a medley of instruments. I'm confident however that this emerging trio came out on top of the show, despite Pikachu's slick moves.
Their forthcoming debut album was recorded at Monnow Valley Studio with producer Nick Mailing and mixed by Simon Barnicott, and will be released via CLUB.THE.MAMMOTH. Watch the music video for Golden Medal below and pick up the track for free on the outfit's Bandcamp. For more information and tour dates check out their Facebook, Twitter and website.
You might also like: