Balance and Composure – Separation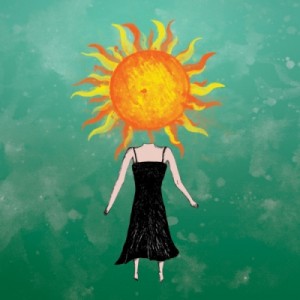 Released: May 10, 2011
Label: No Sleep Records
Purchase: iTunes | Insound | Amazon
Fans of Balance and Composure have been eagerly awaiting a full length release for quite some time now. After releasing two mature EPs and arguably the better side of a split with Tigers Jaw over the last three years, Balance and Composure finally appeased fans with news of Separation, comprised of twelve tracks.
Upon first listen, however, it's quite possible avid followers of Balance and Composure will be disappointed. Moving towards a more streamlined sound definitely contributed to a loss of "oomph" and raw emotion from the band's music. However, this more concentrated approach does give Separation a sense of cohesiveness and focus, attributes vital to a successful album.
Separation excels most on songs where Balance and Composure's 90's influences are the most apparent. "Stonehands" delivers in this aspect, showcasing both emo and grunge influences, though vocalist Jon Simmons tends to sing a bit nasally especially on words with "long e" vowels. A better culmination of 90's style and Simmons' vocal performance is the title track. On the chorus, Simmons utilizes his perfected "sing scream", a gritty yell, but with definitive pitch. It's a technique Jesse Lacey of Brand New and Andy Hull of Manchester Orchestra also use, though Simmons' style feels more passionate.
As a whole, though, Separation seems like more of a turn towards alternative rock. While Balance and Composure do perform this genre with ease and more than competently (take the southern rock vibe of "Galena" or grit and angst of "I Tore You Apart In My Head" for instance), at times the record leans toward typicality, most notably on "Void", an unfortunate pick for an album opener.
The loss of emotional immediacy might be due in part to the album's generally flat production. Producer Brian McTernan's past work has been inconsistent, dipping especially on Emarosa's latest self-titled release. WhileSeparation is definitely an improvement for McTernan, the drums sound tinny and lack tone and it's nearly impossible to tell the band has three guitarists. The production just doesn't feel as dynamic or raw as a band like Balance and Composure, one who thrives on straddling the crossroads of technicality and passion, needs to fully excel.
However, after multiple listens, Balance and Composure's passion permeates McTernan's iffy producing job. Tracks like album standout "Patience" exude intense feeling in the music. Balance and Composure mean every lyric, every guitar strum, every bass line, and every snare hit. Though perhaps Separation only fully demonstrates this with the listener's patience (yes, I went there), the album isn't a regression from past work. Balance and Composure is still miles ahead of most other bands operating in their genre. The reason?
Authenticity.
7.7
Standout Tracks: "Patience", "Galena", and "I Tore You Apart In My Head"
Balance and Composure vocalist/guitarist Jon Simmons took some time out of his busy schedule to answer a few questions. Having recently released Separation through No Sleep Records, the band is beginning to become very well known in the current music scene. Simmons talked about the response to the new record, upcoming tour plans, and the bands he supports. Check out the full interview below.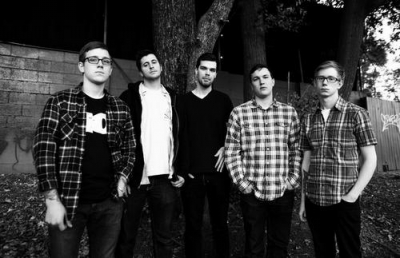 LitS: Firstly, could you list each member in the band and what they play?
Jon Simmons – Vocals/guitar
Andy Slaymaker – Guitar/vocals
Erik Petersen – Lead guitar
Matt Warner – Bass
Bailey Van Ellis – Drums
LitS: You guys just released your first full length, Separation, on May 10. What has the fans' response been like so far?
The fans' response has been unreal so far. We couldn't be happier with the reaction or the fact that our fans are so supportive by telling other people about the record. It is rare that I post about certain records people should check out, so the fact that so many fans have posted or spread the word about it is amazing to me. We feel pretty lucky to have such great supporters.
LitS: What was the recording experience like for you guys? Was it at all stressful?
Recording will always be stressful no matter what, but this was our easiest experience in the studio. We got to do what we always dreamed of doing, which was having a lot of time to experiment and record. We worked with Brian McTernan, and he really helped us grow as a band and as songwriters. We couldn't have asked for a better producer for our first full length. (more…)
Dredg will be releasing their fifth full-length album, Chuckles and Mr. Squeezy, on Tuesday, May 3rd via Superball Music. Not many of their fans know what to expect, for on their official website, it claims that, "this album is completely different from everything that dredg has done before." Many have thought that it would be a continuance of their last album released in 2009, The Pariah, the Parrot, the Delusion, but dredg claims that there will be no doubt of surprise within the new album. It has been released in Europe throughout the past week, so some leaks may be available on the Internet, but I think I'll wait until tomorrow to see what kind of change the band is talking about. Dredg is currently on this album's promotional tour with The Dear Hunter, Balance and Composure, and The Trophy Fire.