Very few vocalists have been given as high praise as lead vocalist for the rock band Queen. Known as one of rock's greatest entertainers, Freddie Mercury would have turned 65 today and the band is making this event a very special occasion. Today, Google's doodle is dedicated to him. For this event, the band has uploaded the entire video ofLive at Wembley Stadium. You can watch the video below.
Nate Ruess, vocalist of fun., took some time to talk with Lost in the Sound. fun. is currently on the Vices and Virtues tour with Panic! at the Disco and Funeral Party. Two years after releasing critically acclaimed album,Aim and Ignite, the band is finally working on a sophomore album. Nate talked about the current tour, the new album, and more. Check out the interview below.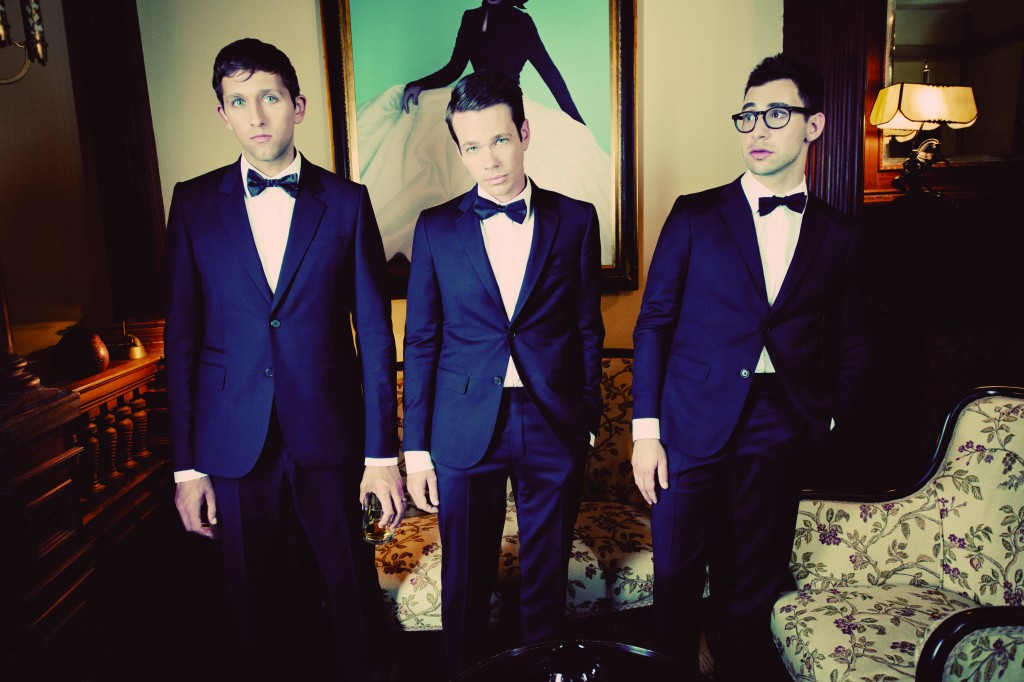 LitS: Nate, right now you're in the middle of the Vices & Virtues tour. How has that been?
Nate: It's been really fun. People are super nice and there's been nothing to complain about. A very stock answer, but true.
LitS: You always describe fun.'s live shows as a "whirling dervish" of music. Has anything changed from these live shows over the years?
Nate: No. It still feels kind of the same. There's still a kind of raw energy to the shows where we're always smiling.
LitS: Are there any differences between your live shows with fun. and The Format?)
Nate: Yeah, of course. There's been different songs and a whole different bunch of things. Aside from me, everything is totally different. (more…)
Sucker Punch Soundtrack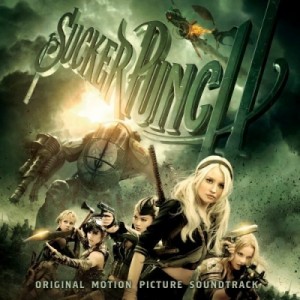 Released: March 22nd, 2011
Label: WaterTower Music
Purchase: iTunes | Amazon
The Sucker Punch soundtrack was released about a month ago and has generated a large amount of buzz — and has brought itself to last week's #1 spot on Billboard's Soundtracks chart. It doesn't surprise me that it climbed its way there in such a short amount of time; it is genius in the fact that the soundtrack is comprised of uniquely revamped classic covers. It is true that any artist can cover a song and put some of their own flavor into it, but the cover soundtrack made for Sucker Punch is filled with amazing new renditions of songs like, "Sweet Dreams (Are Made Of This)," by Eurythmics and "Tomorrow Never Knows," by The Beatles.
The soundtrack opens with film-star Emily Browning and her lullaby version of "Sweet Dreams (Are Made Of This)". Right away, I was immediately impressed with her vocal talent. How many times do you find that you have the main character of a film featured in various songs on the film's soundtrack that can actually sing them well?
Then comes, "Army of Me (Sucker Punch Remix)," with Björk featuring Skunk Anansie, remade from her 1995 hit single off the album Post that seems to be mellow throughout but ends in shrills, heavy guitar and drums.
"White Rabbit," covered by Emiliana Torrini, seems to describe being in a surreal universe similar to the plot of Alice In Wonderland; it's no coincidence that critics describe Sucker Punch as similar to "Alice In Wonderland, but with machine guns."
The fourth track is one of my favorites — a high-intensity mash-up of "I Want It All"/"We Will Rock You", featuring the rock music staple Queen with Armageddon Aka Geddy. It is a great balance of hip-hop and rock that anyone could enjoy dancing to.
"Search and Destroy" brings back Skunk Anansie in this solo track with sweet guitar riffs and more of a late '80s, early '90s punk rock feel.
One of the more noted tracks comes next — a cover of The Beatles' "Tomorrow Never Knows," by Alison Mosshard and Carla Azar, that sort of reminds me of "Army of Me". This is because both tracks clock in at almost seven minutes long and have a more melodic, relaxing feel, but the tracks contrast because of the ending. Five minutes into "Tomorrow Never Knows", the piano chimes in and then the break-down begins with heavy synths and drums.
Next, my personal favorite track of the album sweeps through. "Where Is My Mind?" by Yoav featuring Emily Browning begins the first verse and chorus with Yoav's soft voice and then chimes with Browning for the second verse. For the second chorus, they harmonize together to produce a beautiful version of Eurythmics' hit, and just when you think the track is over, everything speeds up to surprise the listener again; one thing this soundtrack does well.
Track eight, "Asleep," is again performed by Browning; "Asleep" is another 'lullaby,' similar in style to her rendition of "Sweet Dreams (Are Made of This)". Ballads are her strength because of her calming voice and she nails this track for sure.
The soundtrack closes with "Love Is the Drug" by Carla Gugino and Oscar Isaac, originally by Roxy Music, bringing a sexy vibe to Sucker Punch. Isaac throws soul into the track like it's no task and Gugino reinforces that this is no ordinary cover.
8.0
Standout Tracks: "Sweet Dreams (Are Made of This)" by Emily Browning, "I Want It All"/"We Will Rock You" Mash-Up by Queen with Armageddon Aka Geddy and "Where Is My Mind?" by Yoav featuring Emily Browning