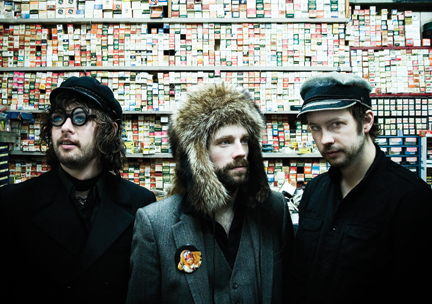 This past week,
Plants and Animals
released a single for their upcoming album,
The End of That
, out on February 28th. One thing that makes me become obsessed with this band time and time again is the wide variety of songs they have. Throughout both of their albums
La La Land
and
Parc Avenue
, there is just such a variety in content. They can create such intensity through the most delicate melodies like in their song "Game Shows" or they can bring a spirit of rock revival like on "Jeans Jeans Jeans". They produce such smooth and fluid music.
Their new single "Lightshow" reminded me a bit of Robin Pecknold from Fleet Foxes but with a more electric feel. You can listen or download below.
You might also like: