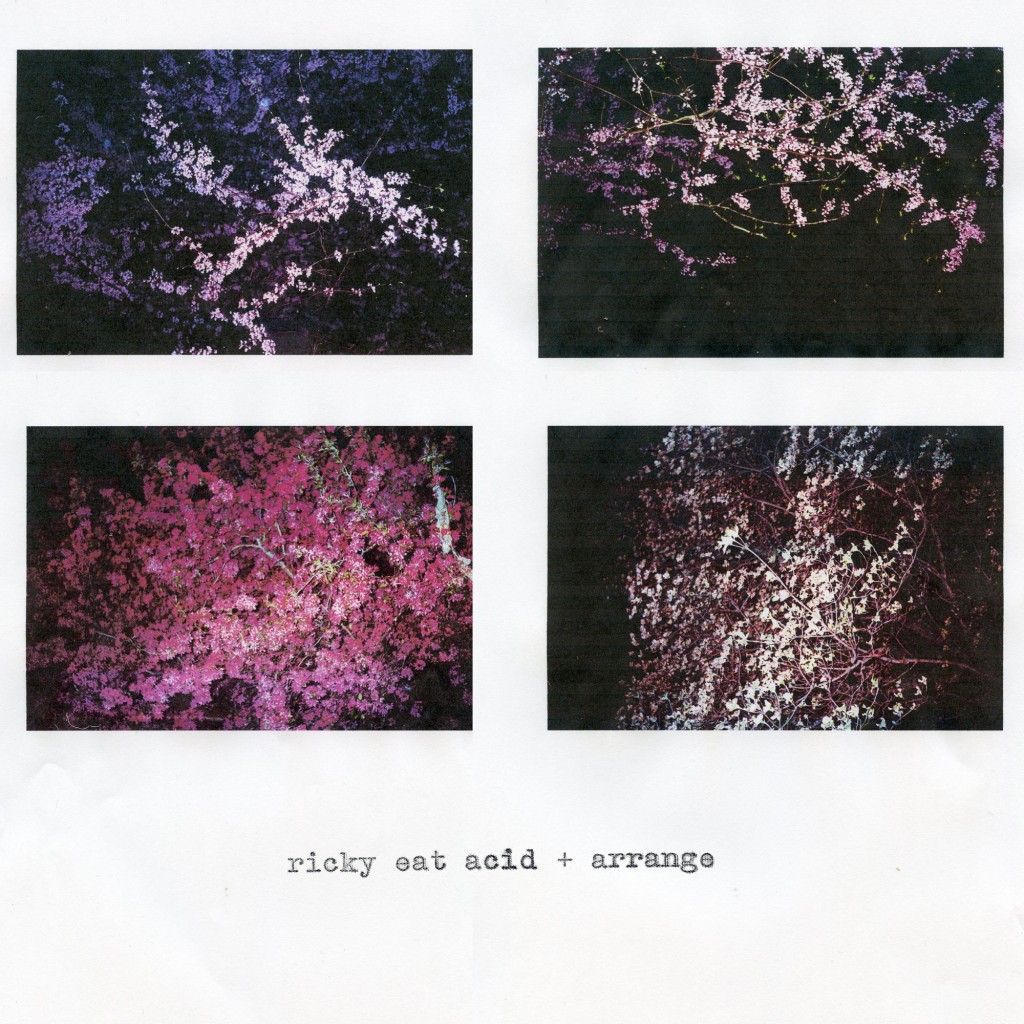 After a long anticipated wait,
Ricky Eat Acid
(Sam Ray) and
Arrange
(Malcom Lacey) have released a collaboration named
Sketches
. I initially heard the song "P.S.L.W." a while back, and was hooked and eager for more. Recorded from the fall and winter of 2011, initially intending to be a full album, they were set back by technology failure, thus putting the project on hold. They then decided to release the four songs that they did finish as an album of "sketches", rather than not at all.
The roles they each played in the collaboration explained in Sam's own words. "Malcom recorded the vocals for these songs, as well as a lot of the instruments and synths, while I handled the production aspect mostly, contributing guitars, (some) pianos, pads, bass, (some) synths and most of the drums. We shared a lot of the mixing duties as well. The cover art is also by me, and is composed of four photos I've taken (and subsequently re-printed and scanned again to achieve a textured effect.)" You can see a lot more on Ray's tumblr.
Their distinct styles seamlessly work together to a produce an excellent experimental ambient collection of four songs. Sketches is available both at Ricky Eat Acid's bandcamp page and Arrange's on a name your price basis.
You might also like: