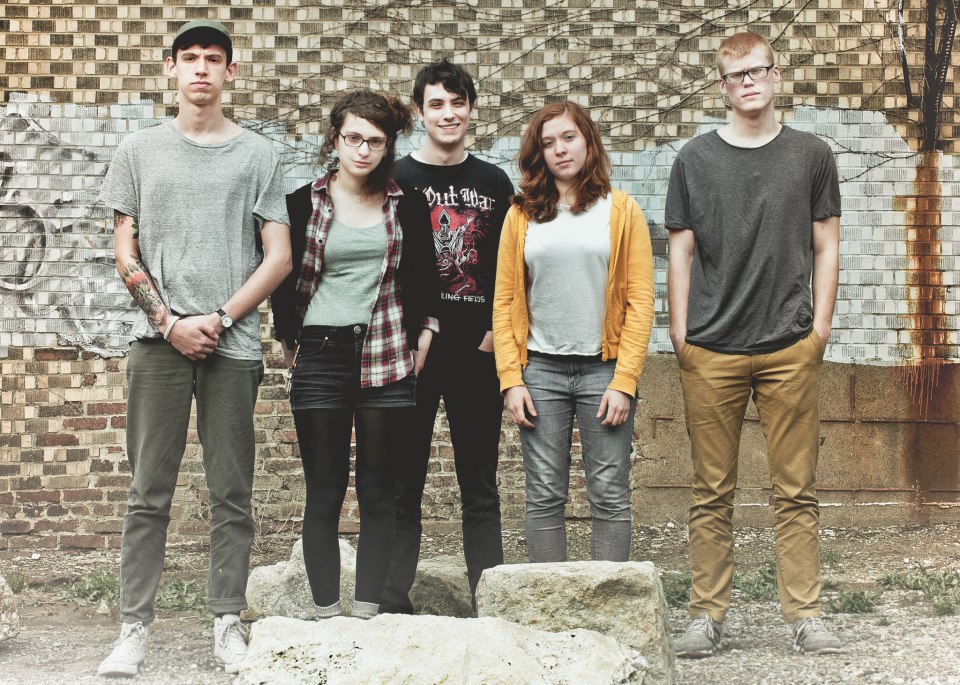 In anticipation for their upcoming EP release Clear My Head With You, Pittsburgh based indie-punk band Adventures have announced a summer tour and are currently streaming their EP in its entirety. The band's new EP, Clear My Head With You, is scheduled for purchase on June 18th via No Sleep Records.
The band consists of Jami, Reba and Joe from reputable Deathwish Records hardcore band Code Orange Kids, who along with friends Kimi and Dominic fuse their punk and hardcore roots with indie-punk riffs and duelling vocals for an intense, emo-esque charged sound. Pre-order a copy of the new EP either digitally or on 7″ vinyl here and catch the band live this summer in the following places below. Check out their Facebook page for more details.
Tour Dates:
June 10 – Barnesville, OH – 611 N Chestnut St.
June 11 – Chicago, IL – Gnarnia House
June 20 – Vancouver, BC – Zoo Shop
June 22 – Seattle, WA – El Corazon
June 23 – Portland, OR – Laughing Horse
June 24 – Redding, CA – Pastry House
June 26 – San Francisco, CA – Submission Art Space
June 27 – Fresno, CA – CYC
June 28 – Pomona, CA – American Legion Hall/Growing Up Is Dumb Fest
June 29 – La Jolla, CA – Che Cafe
June 30 – Mesa, AZ – The Underground
July 1 – Albuquerque, NM – The Gasworks
July 2 – Okalahoma City, OK – Bad Granny's Bazaar
July 3 – Kansas City, MO – Art Closet Studio
July 5 – St. Louis, MO – TBA
July 6 – Ashtabula, OH – West End
You might also like: