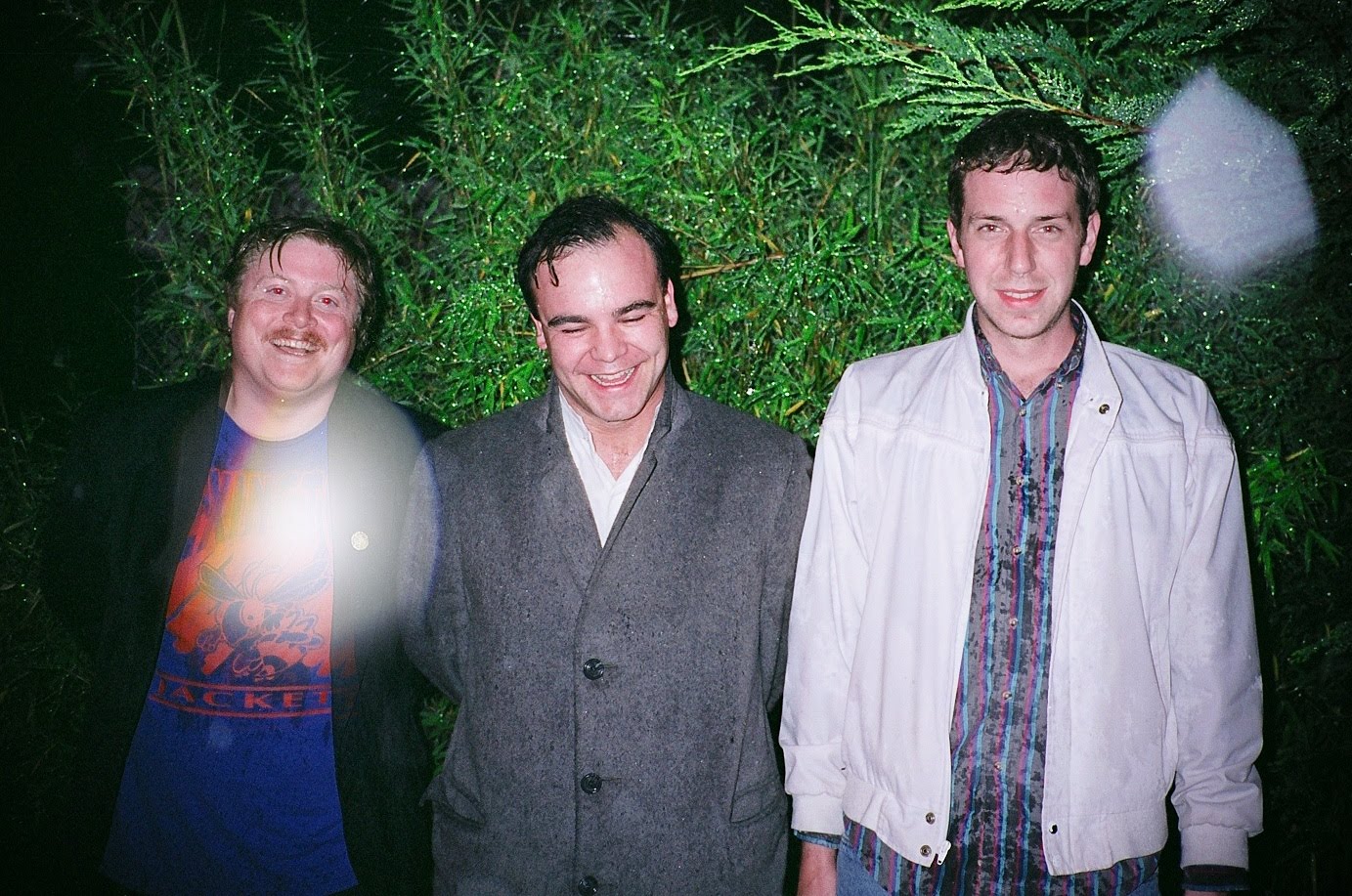 Future Islands
recently released a double LP collection. This collection compiles all of their music from 2003-2005 when they were known as Art Lord & the Self-Portraits. The LP includes downloads for all four original albums, mastered LP tracks, 2 early live shows, rare demos, "Sad Apples, Dance!" a compilation track. The LP is limited to 1,000 copies and is currently available on their
website.
Tracklisting:
– Side A
1. I'm the Law (live)
2. Art School Dropout (live)
3. Too Many Artists (live)
4. Little Line Drawing (live)
5. (We're in the Same) Bubble Baby
– Side B
6. Skeleton
7. Bouncing Away
8. Self-Portrait Anthem
9. Galapogos Wasteland
10. Bowl of Cherries
– Side C
11. Lantern Sigh
12. Street Pharaoh
13. We Were Flames
14. Pineapple Smiles
15. Let's all cut our hair the same & ride around in a Le Sabre
– Side D
16.Atlas
17. Pyramids
18. I, I, I
19. City's An Animal
20. Death Too Prou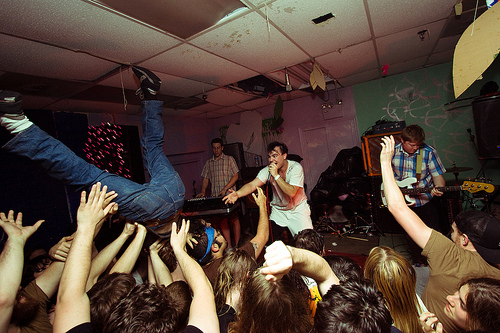 Baltimore synth-pop band
Future Islands
 has returned to the stage after 3 years of absence. After a short list of shows in the US, they will begin their European tour on February 16th in Madrid. This will be the first time the band will perform their second album
On The Water,
 which came out  just last year, and also the band's first live shows in three years. Recently, Future Islands have begun to stir up some commotion as they progress from the underground music scene and towards bigger venues and more success. You can check out the full list of  tour dates below, as well as the official music video for standout track "Give Us The Wind".
Future Island 2012 Tour Dates:
January 23 – Richmond, VA @ The Camel (w/Ed Schrader's Music Beat)
January 24 – Greensboro, NC @ The Blind Tiger (w/Ed Schrader's Music Beat)
January 25 – Charleston, SC @ Tin Roof (w/Ed Schrader's Music Beat)
January 26 – Greenville, SC @ The Handlebar (w/Ed Schrader's Music Beat)
January 27 – Tallahassee, FL @ Club Downunder (w/Ed Schrader's Music Beat)
January 28 – Athens, GA @ Calendonia Lounge (w/Ed Schrader's Music Bear)
January 29 – Chattanooga, TN @ JJ's Bohemia (w/Ed Schrader's Music Beat)
January 30 – Charlotte, NC @ The Milestone (w/Ed Schrader's Music Beat)
January 31 – Knoxville, TN @ Pilot Light (w/Ed Schrader's Music Beat)
February 1 – Asheville, NC @ Broadway's (w/Ed Schrader's Music Beat)
February 2 – Boone, NC @ Boone Saloon (w/Ed Schrader's Music Beat)
February 3 – Morgantown, WV @ 123 Pleasant Street (w/Ed Schrader's Music Beat)
February 16 – Madrid, ES @ La Boite
February 17 – Barcelona, ES @ Sidecar
February 18 – Bari, IT @ La Hacienda
February 19 – Copertino, IT @ Triade
February 20 – Frankfurt, DE @ Hafen 2
February 21 – Chemnitz, DE @ Beta-Bar
February 22 – Leipzig, DE @ Conne Island
February 23 – Berlin, DE @ Berghain
February 24 – Copenhagen, DK @ Loppen
February 25 – Aarhus, DK @ Atlas
February 26 – Bremen, DE @ Kogge
February 27 – Koln, DE @ Gebaude 9
February 28 – Tilburg, NL @ 013
February 29 – Amsterdam, NL @ OT301
March 1 – Utrecht, NL @ Ekko
March 2 – Luxembourg, LUX @ Exit07
March 3 – Paris, FR @ Petit Bain
March 4 – Caen, FR @ Presqu'ile de Caen
March 5 – Tourcoing, FR @ Le Grand Mix
March 6 – London, UK @ Scala
March 7 – Glasgow, UK @ Captain's Rest
March 8 – Newcastle, UK @ Cluny 2
March 9 – Brighton, UK @ The Hunt
March 10 – Dublin, IRE @ Whelan's