One Hundred Year Ocean – "Where Were You While We Were Getting High?"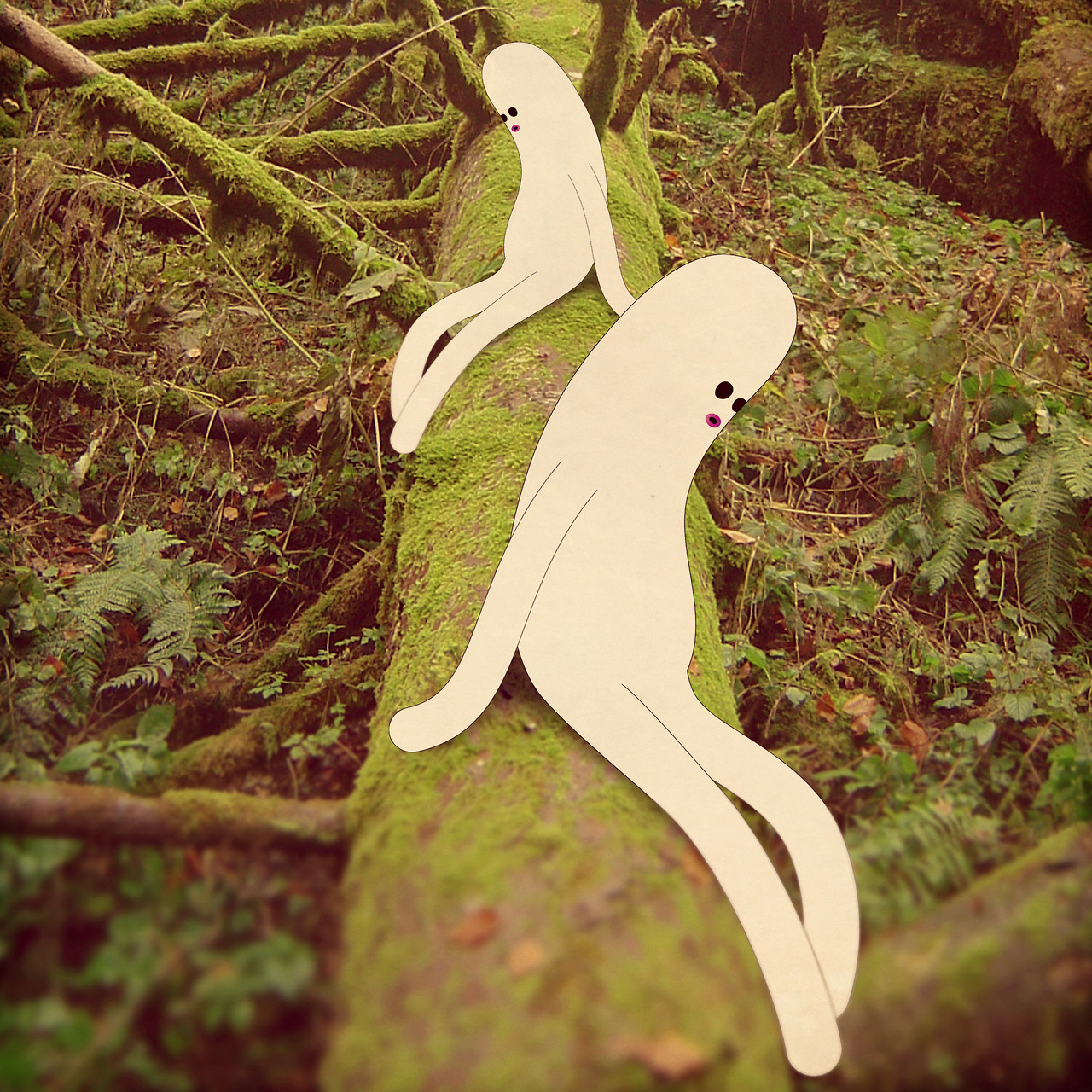 Released: July 8, 2013
Label: Broken World Media
Purchase: Digital | Pre-Order Vinyl Available Soon

One Hundred Year Ocean officially today release their new four track EP Where Were You While We Were Getting High?. Oasis fans unite! Based out of Willimantic, CT, OHYO is the solo work of Derrick Shanholtzer-Dvorak from TWIABP. The band is "usually made up of close friends and weirdos" and creates an indie rock emo sound with musical influences such as Modest Mouse, The Hold Steady, and Cursive. The EP was recorded by Chris Teti at Silver Bullet Studios in Burlington, CT and mastered by Jon Markson.
The first track on the EP titled Hospital Town, is a slower paced with a long repetitive intro leading to melancholy filled lyrics thematically about giving up. The refrain "I hope there is a hell / and I hope we don't forget to lose it all" gives off an eerie tone with a slight glimmer of hope. Soco Amaretto Bud Light Lime, the second song, which I hope is in reference to the Brand New track, picks up the pace of the EP. Quick twinkly indie melodies and two verses containing philosophical questions and obscure nature imagery portrays the adeptness of this outfit at songwriting. The track then leads nicely into a Modest Mouse sounding instrumental bridge with a medley of  synthesizer, guitar and percussion before closing out.
In Apples, the trumpet leads the start of the track with the drums and guitar following. For some reason, I just love OHYO's use of the trumpet in this EP it just seems to fit seamlessly. Lyrically, I really hope the band members don't drink each other's urine, but if that's the secret behind these songs, then maybe more bands should be drinking each other's piss. Despite the short length of this track, just above one minute, it's one of the more cheery numbers with lines such "Don't worry about the rent, this month isn't over yet." and "We were electric like the summer / And I said to my brother / 'Next Halloween let's be each other and stay that way forever'" providing a sense of optimistic realism.
The last track, Magnetic Curses is a personal favorite on the release, combining the beloved trumpet and Derrick Shanholtzer-Dvorak's lyrical mastery. With a crescendo leading to "So where is our hope? / Or when do we get paid? /'cause I've been so broke" and a wail of emotion, it brought me back to that tear-jerking scene in 50/50 where Joseph Gordon-Levitt loses it in the car. This song is self-deprecating just without the humor, but it speaks to the listener and creates the mood that not many other genres can.
With more mature songwriting and a refined sound, delving into various corners of indie, emo, and pop Where Were You While We Were Getting High? is definitely worth a listen and is one of my favorite releases this year so far. Streaming now on their Bandcamp with pre-orders of a one sided 12″ available later from Broken World Media pick this album up. There is a name your price basis download here. For more information check out their Facebook and catch them on their US tour starting in August.
Standout Tracks: "Soco Amaretto Bud Light Lime", "Magnetic Curses"
9.0
Track Listing:
1. Hospital Town
2. Soco Amaretto Bud Light Lime
3. Apples
4. Magnetic Curses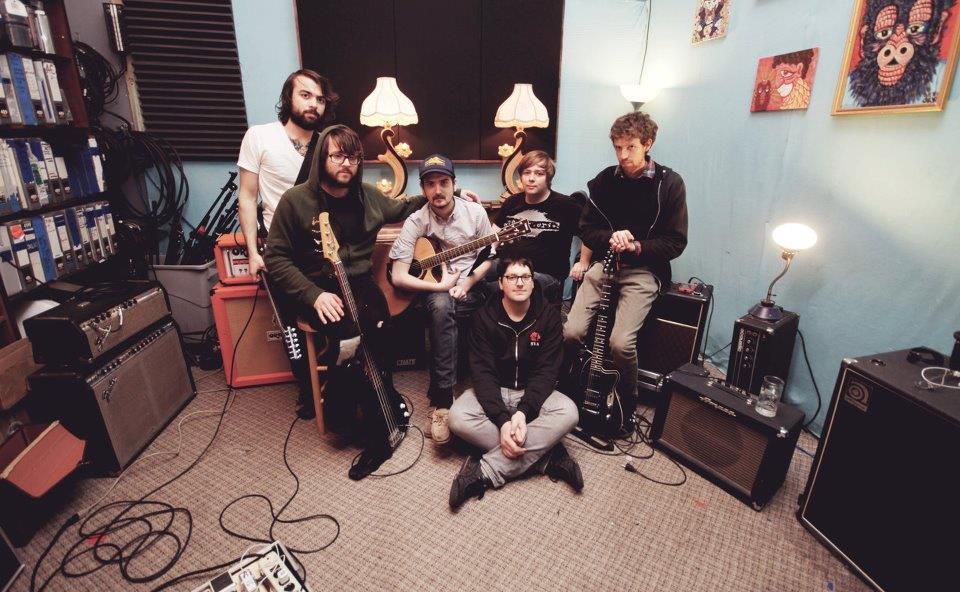 The World Is a Beautiful Place & I Am No Longer Afraid To Die
set the initial date of June 18th for their debut full length album
Whenever, If Ever
to be released on vinyl, CD and digitally. However due to a leak, it was released a month earlier than expected. You can pick up the album in various packages from the
Topshelf Records website
, and get it digitally on their
Bandcamp page
. The band "speak to a universal experience: of home, of suburbia, of community, of nostalgia for a time not so long ago after all. Atmospheric and breathy, emotionally raw and heavy,
The World Is'
reputation as one of today's seminal "second-waver" emo bands precedes them." If you're a fan of the third wave emo bands such as
Brave Bird
and
Empire! Empire! (I Was A Lonely Estate)
I would not recommend on missing out on this album with its intricate twinkly melodies and heart-wrenching lyrics and vocals. Stream the
Whenever, If Ever
 in its entirety below.