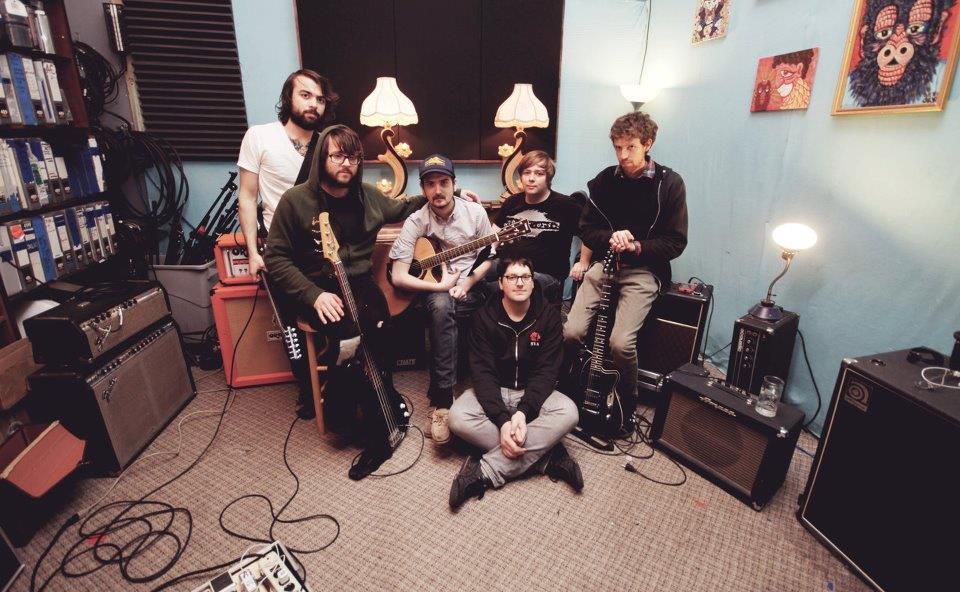 The World Is a Beautiful Place & I Am No Longer Afraid To Die
set the initial date of June 18th for their debut full length album
Whenever, If Ever
to be released on vinyl, CD and digitally. However due to a leak, it was released a month earlier than expected. You can pick up the album in various packages from the
Topshelf Records website
, and get it digitally on their
Bandcamp page
. The band "speak to a universal experience: of home, of suburbia, of community, of nostalgia for a time not so long ago after all. Atmospheric and breathy, emotionally raw and heavy,
The World Is'
reputation as one of today's seminal "second-waver" emo bands precedes them." If you're a fan of the third wave emo bands such as
Brave Bird
and
Empire! Empire! (I Was A Lonely Estate)
I would not recommend on missing out on this album with its intricate twinkly melodies and heart-wrenching lyrics and vocals. Stream the
Whenever, If Ever
 in its entirety below.
You might also like: