I had the opportunity to speak to Cody Payne of The Dangerous Summer today, recapping the band's experiences in 2010 and discussing their plans for a busy 2011. He was kind enough to answer some questions about their past and upcoming tours, their upcoming album, and an acoustic version of Reach For The Sun.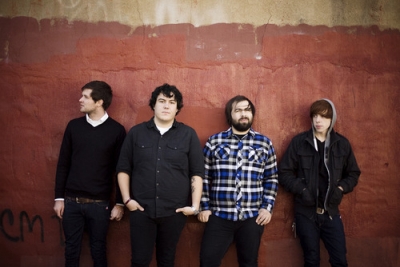 So you guys finished the Reach For The Sun headline tour earlier this year. Can you tell us a bit about your time on that tour?
It was such an amazing tour for us, for the first time we really got to see what we were worth to our fans and it was great to see so many people coming out to the shows. Three of the shows actually sold out, one being in Canada. It really just blew us away. It was probably the best tour we have ever done.
In February, you will be heading to the UK with Francesqa. How did this tour come together?
We had just been in touch with their manager and their booking agent over the last year and they hit us up recently asking if we wanted to do direct support for the tour. We had to take it, we love it in the UK and it has been a good while since we have been there.
Not too long ago, you guys released a live EP.  Can we expect an acoustic record as well or is that out of the question?
It is looking like we are going to be releasing an acoustic version of Reach For The Sun sometime in the early new year. I haven't heard much info about when it's coming out, but it is recorded.
You guys also released "Good Things" as a single. How has the fan response been for that?
The response has been amazing, but there have been a lot of mixed views on how they think it fits with our musical progression. A lot of people have been saying that it sounds too much like Reach For The Sun but a lot of people have been saying that they like the new direction and hope to hear more like it. Either way people seem to enjoy the song for the most part and we can't wait to release the rest of the songs.
How is the new album progressing? Do you have any idea when we can expect a release?
We are actually in the studio right now. Hopefully going to be releasing it late May or early June, but we really have no idea right now.
Is Paul Levitt producing the new record?
YES!
How has the band's music evolved since Reach For The Sun?
We have just started listening to a LOT of different music. We are at a totally different point creatively. I don't think you are going to hear as much "pop punk" on this new album as much as you will hear just good songs that almost can't be placed under any music genre.
On the Warped Tour site, you guys are listed as post rock. Will the new album have a post rock sound?
We definitely are just going towards a more mature and serious sound. A lot of post rock influence; I'm not exactly how sure I am that the new album will sound "post rock" but you will definitely be able to tell the difference between Reach For The Sun and this new album.
How exciting will Warped be for you guys this year?
It is a dream come true, we have always wanted to play the entire tour. It is such an amazing opportunity for bands to get their name out there to thousands of kids every single day across the country. We will be taking full advantage of it.
Thanks for your time. Is there anything else you would like to add?
Thanks for the interview, come check us out on tour and keep an eye out for the new album!!
You might also like: