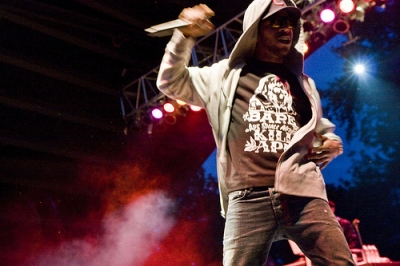 In 2007, rapper (and now rocker) 
Kid Cudi
 linked up with producer 
Emile
 for the first time to create a song called "Bigger Than You". Here's what Emile had to say about the song in a 2009 interview with 
Complex
:
"He had in his head what he wanted to start the album with. Like way back it was a song called "Bigger Than You," which some people might of heard because it leaked. It was a really dope record. "Bigger Than You" was actually the first record me and Cudi ever did together. It was on the first day that we met, we cut that song. Once we cut it, he was like, "That's the intro to my album." It stayed that way for a while, but that record was cut a long time before the album was ever done, so eventually it kinda faded out."
MP3: Kid Cudi – "Bigger Than You"
This isn't the first time this song has appeared on the Internet, making its initial appearance as "Do It Alone" on Cudi's demo tape. This, however, is the completely mastered version from Emile. Listen for yourself above.
You might also like: