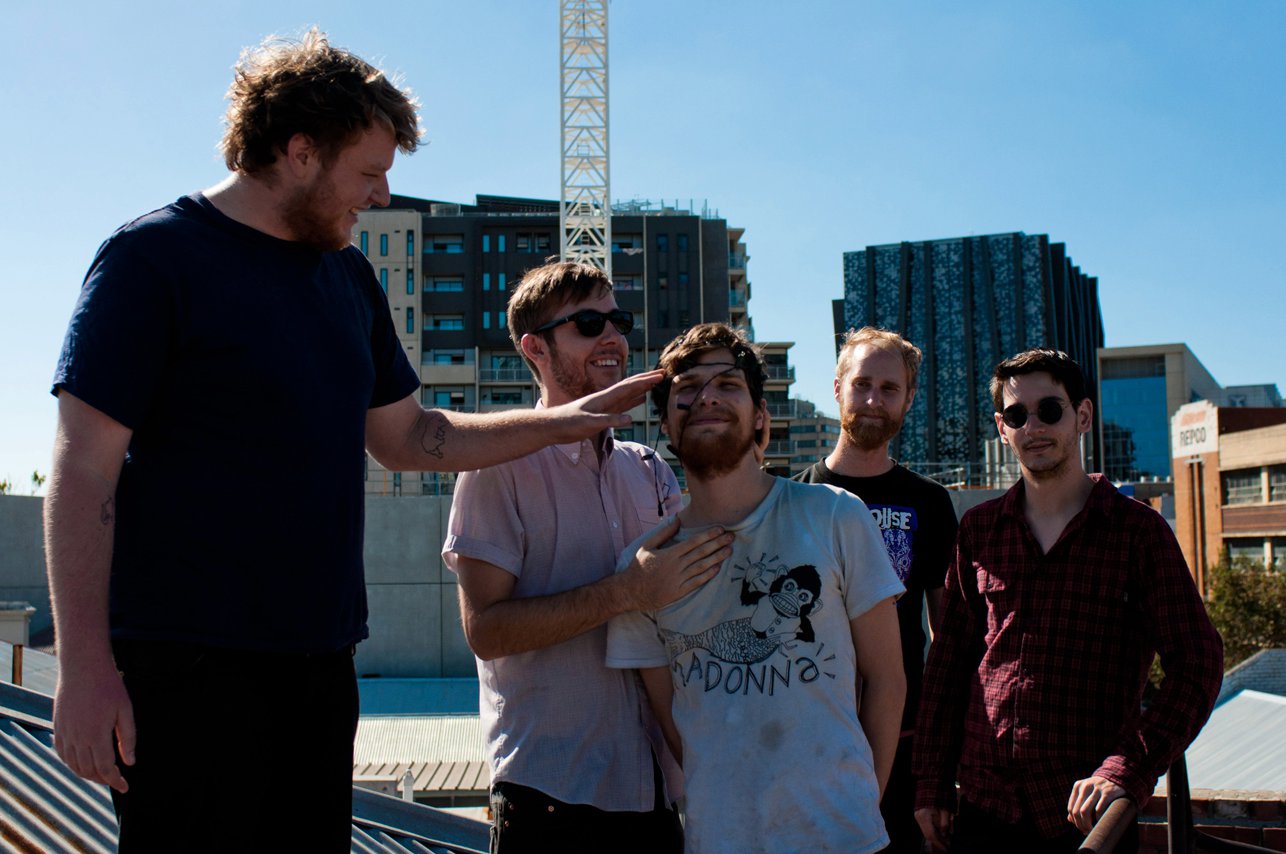 The Smith Street Band
, who released their debut LP
No One Gets Lost Anymore
last summer, managed to respond to some questions during their current tour. Their folk punk approach to the music that they create, along with lyrics ranging from themes of melancholy to partying, really make this band distinct. I encourage you to check out their
Bandcamp
page and download both of their releases. If you own a turntable, you can also purchase the vinyl records of the 7 inch from
Jackknife Music
 and their LP from
Poison City Records
.You can read the full interview below.
What are your names and what are your roles in the band?
Wil Wagner – Vocals/Guitar, Tom Lawson – Guitar/Vocals, Lee Hartney – Guitar, Michael Fitzgerald – Bass, Chris Cowburn – Drums, Vocals
What is the origin of your band's name?
We were originally called Wil Wagner and The Smith Street Band, as a take off of Bruce Springsteen and The E Street Band, but changed the name to just the Smith Street Band as the band became more and more of a collaborative effort.
You've had a lot of support after the release of No One Gets Lost Anymore, have you planned to record any new material yet?
We are recording our next album in May and will hopefully have a single and a split 7 inch out before then. The response that we have got for No One Gets Lost Anymore has been very humbling and exciting, we can't wait to put out more music!
Is the songwriting and recording process easy for the band?
Wil writes all the basics of the song, the chords and the lyrics and then we all write our own parts on top of that. The writing process is always really fun and rewarding, it's exciting to see what everyone brings to each of the songs and how they change and grow the more we play them.
Who are some of your musical influences?
The Weakerthans, Fucked Up, Defiance, Ohio, The Bronx, Fugazi, Astronautalis, Milhouse, Foxtrot, The Ergs and At The Drive-In.
As a band, are there any specific goals you wish to achieve in 2012?
We really want to go and play shows overseas, thats been a dream of ours for a long time now. We basically just want to keep doing what we are doing now, playing heaps of shows, touring all the time, recording things and having fun!
You might also like: