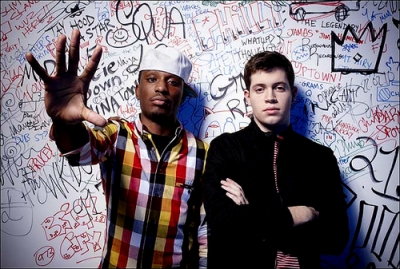 Following up last week's
"By Your Side"
,
Chiddy Bang
have posted another song that won't make the final cut of the highly-anticipated
Breakfast
. This time, the track is the synth-heavy "Swelly Extra Well" with a feature from Cleveland's
Chip Tha Ripper
, who appears on the hook and in a verse. Both acts have yet to release their debut records, something Chip touches on in his verse: "If my album ever drop, I hope it extra, extra sell."
"Extra Well" will be released again on Chiddy Bang's Grab A Plate mixtape, intended to help promote Breakfast, which will be available for purchase on February 28th.
You might also like: